Hey guys! I'm so excited for spring to come soon! This time next month the snow will be melting and buds will probably start sprouting on the trees!
There are a lot of things I'm excited about for March, like doing the Iditaread challenge again, prepping for Camp Nano and moving to WordPress, which I'll explain later. 😱
But I had a pretty good February I think, so let's start with recapping what I did!
Blogging:

Test another blogging platform, and if I decide I like it, transfer this blog over there. ✅
(More on that at the end of this post.)
Blog hop and interact on Discord and Twitter more! ✅❌
(Idk, I tried. I think I did okay with Discord, but I'm still not very good with twitter...and to think I'm considering joining Instagram when I move blogs. Oh dear. As if I need another social media I won't be able to keep up with. 😂)
Life:
We should probably...take our Christmas stuff down... ✅
(It's okay! We finally did! I think it was around the 24th or something when we did it, but hey, we did it! And that's not even breaking our record. Once we left it up until the middle of March, so comparatively it's not that bad. 😂)
Paint my nails again if I can.❌
PRACTICE FREAKING DRIVING! ✅
(I actually drove to another town like a half hour away on the highway guys! 😱)
Finish looking through Books Birds' new release list if I have time.❌
(Yeah no, I gave up this. There was waaaaay too many. And I don't really read new releases anyway, so why am I stressing myself out adding hundreds of new books to my already 2,000+ long Goodreads list? I'm sure I will hear about all the new releases on everybody else's blogs anyway.)
Work at the fairgrounds when I can. ✅❌
(I did a couple of times, but now it's the slow season, so it looks like the person I assist isn't going to need me for a few months. So I'm not sure what to do now. 😞)
Usher at the theater again. ✅
(We saw the Savannah Sipping Society and it was HILARIOUS! The four ladies who were in it were AMAZING!)
(I'm hoping to do a tour of it on my new blog. I've posted pics onto Discord, but would you like a full tour on here sometime? Let me know in the comments!)
Use my planner more effectively and plan projects hour by hour so I can learn to manage my time better, especially with writing. ❌
(All I've been able to do is write basic day-to-day to do lists. Which works, but I'm still not sure it's the best. I really need to figure out how to prioritize this month. Which I say EVERY MONTH. Ugh. 😩)

Writing:
Get. Myself. ORGANIZED and seriously figure out what projects are most important for me to get done with all the plotting and world building and stuff so I'll actually feel prepared enough to write the first draft starting April 1st. ✅
(I still feel nowhere near prepared, but I'm getting there. 😂)
Make a checklist of those projects. ✅
Do as much as I POSSIBLY can on that list before I get back to blogging. ✅
Make a progress timeline for drafting and querying and all the fun and terrifying stuff in the future so I can give myself deadlines and actually DO THIS. ✅
Between the Lines by Jodi Picoult and Samantha Van Leer ✅ -4 stars.
(It was SO cute and made me look at reading and writing differently.)
Love and Gelato by Jenna Evans Welch ✅

-5 stars.
(I seriously didn't expect this to be that amazing. Like wow. The writing blew me away and made my heart so happy!)
The Day the World Came to Town by Jim DeFede ✅

-5 stars!
(I love love loved this! I'm so glad I listened to the Come From Away soundtrack first because it really added to my experience and it was so interesting to read more in depth about the people that were in the musical and learn more about stories of the people that weren't.)
Neptune's Tears by Susan Waggoner ✅ -3 stars.
(It had potential and was...interesting, and I didn't hate it, but the writing just wasn't very well done and the worldbuilding was sloppy. The subplot of the bombings had me on the edge of my seat but the romance took over and made it drag. 😕)
A List of Cages by Robin Roe ❌
(I didn't get to it this month, but I just checked it out at the library and it's ready to go for me to read for the Iditaread challenge this month! 😄)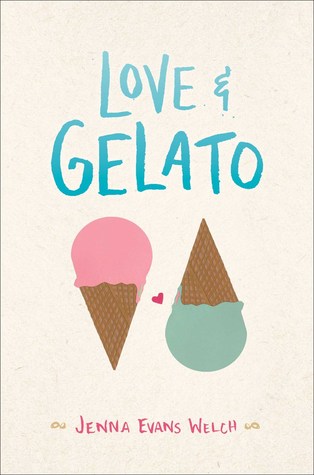 Overall I had a really great reading month! I
actually read two 5 star books in a row, guys! If I didn't think my reading slump was over, it definitely is now! It was definitely a toss up between TDTWCTT and Love and Gelato, especially since I didn't read many books this month, but I went with Love and Gelato. Both are close to my heart for different reasons, but Love and Gelato's writing was definitely a little better.
Books Read This Month: 4
Books Finished This Month: 4
Total Pages Read: 1,054
Average Rating: 5 stars
Keep up with social media if I can.
Usher for The Little Mermaid!
(My roommate, Sarah, is going to be the "stunt double" for Ariel, which means she gets to be the one that "swims" in the air! I've never seen the stage version of The Little Mermaid, so I'm SO excited to see what it's like! I'm planning to wear my mermaid themed jewelry, paint my nails all mermaidy, and braid my hair and everything. I even used the mermaid planner stickers I got for Christmas from my Bookish Secret Santa to decorate the week of opening night. 😂)
Keep practicing driving! Especially longer distances.
Do devotions 6 days a week.
Use reading Bujo and do April Pages a little early so I can focus on last minute Camp Nano Stuff.
Set up Camp Nano Bujo tracker!
FINISH outline for my fantasy Camp Nano project!
Finish all the little worldbuilding/character building prep for it that I can.
Come up with a code name to refer to my fantasy project so you actually can keep track of what I'm talking about, cuz I barely know what I'm doing too. 😂
TRY not to get too distracted with the historical fiction plot bunnies that I want to follow now instead. 😑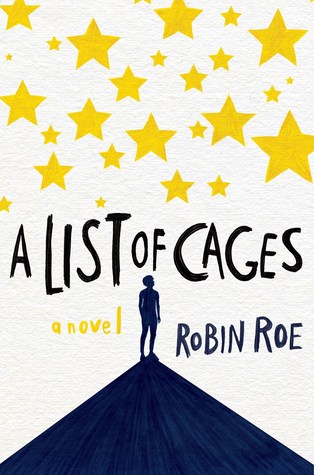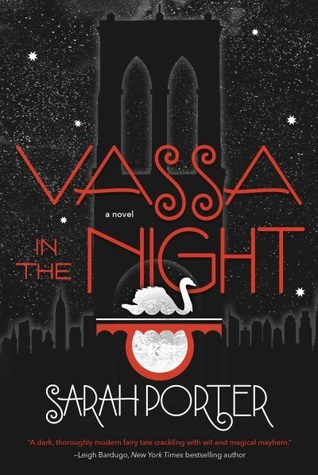 So, as you can probably tell by now I've made a decision. As of March 9th, I will start writing posts on my new site on WordPress! This Tuesday, March 5th, will be my last post on this blog after two years. 😢 In that post I'll explain why I made this decision, what changes there will be, (not many) and set up a link to my new blog!
How was your February? Are you doing April Camp Nano too? What projects are you working on? Are you sad to say goodbye to Blogger?
See you Tuesday!
Follow
<a href="https://www.freepik.com/free-vector/blue-christmas-card-in-watercolor-style_816724.htm">Designed by Freepik</a>
<a href="http://www.freepik.com/free-vector/soft-background-with-a-cute-blue-watercolor-stain_1064674.htm">Designed by Freepik</a>
<a href="https://www.freepik.com/free-photos-vectors/background">Background vector created by coolvector - www.freepik.com</a>
https://www.goodreads.com/
Hello March:
<a href="https://www.freepik.com/free-photos-vectors/flower">Flower vector created by Marifdez - www.freepik.com</a>
https://www.canva.com/
Best of the Bunch:
https://cocoonofbooks.blogspot.com/p/best-of-bunch.html
Gif:
https://giphy.com/gifs/box-suicide-theory-J5ikNNrgwgg48
https://giphy.com/gifs/rabbit-bunny-DOENCIDPgyEgM