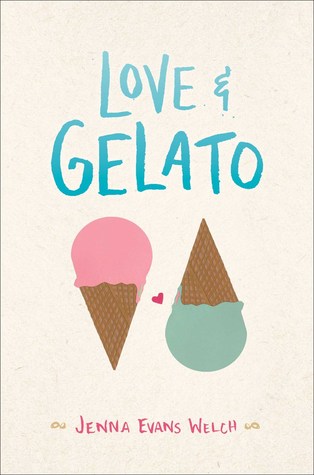 Hi Book Bloggians! Welcome to my very last review on this blog! 😢
Don't panic! I'm not really going anywhere, I just decided to shift this blog onto WordPress, which I've mentioned I've thought about a little bit. I'll explain a little more in my monthly wrap up this Saturday, and I'll explain why I decided this in my Goodbye Blogger post on March 5.
Now back to the review!
Wow, I did not expect to love this book so much you guys. It was actually sooo good! 😍Instead of my long rambling paragraphs as usual, I decided to try to try something a little different and use bullet lists instead. Hopefully it will be more fun and easier to read, and I can maybe carry this new style for my reviews on my new blog! Okay...here we go!
I really really really sympathize with Lina. I felt so bad for everything she was going through and some scenes almost made me cry because of how much I connected with her. Her grief was so raw and real and I really like how well done it was.
I really wasn't sure how I would feel about Ren at first; I was kinda expecting him to be another annoying Peter Kavinsky type, but he ended up being so adorabkle and awesome and like the best guy ever! I mean, look at this quote. 😂
Howard totally should win like the Best Dad Ever award with how awesome he is! He really is just an amazing person for how willing he was to take in Lina and love and care for her even though they'd never met or knew about each other before.
Even all of Ren's friends were really cool and nice with varying personalities. Although if I ever met them in real life and they bombarded me like they did with Lina, my fragile little anxious introvert brain would explode and I would probably just crumble on the floor and die. 😂
WOW. Just wow. I so didn't expect much from this book at all, and I was so surprised at just how good the writing was, and I feel in love with literally everything! I knew it would be a cute romance set in Italy, but with my experiences of contemporary romances lately, I didn't really expect to relate to it much or enjoy it as nearly as much as I did. I was expecting like a 3 star book, maybe 4. Not 5! I actually don't think I've rated many contemporaries 5 stars, and I still mostly read contemporaries. 😂
The subplot of Lina reading her mom's journal of her time in Italy and the reader trying to figure out the little mystery of her past alongside Lina added so much to the story! I actually thought I had it all figured out, but I was wrong!
I really liked how the romance with Lina didn't feel too rushed or like it got too in the way of the plot, and that it was more about her trying to come to terms with losing her mom and trying to understand her better even after she was gone. And yet, it wasn't a sad book! At least it wasn't for me. I haven't had to go through what Lina did with her mom, but I really liked that the book had a hopeful message and that there were so many funny and heartwarming scenes with great dialogue that made me smile. 😊
This is one of the best books I've ever read where the setting really plays into the story!
I loved loved LOVED how Lina followed in her mom's footsteps and found all of the places she visited and did the things she did and ate the food she ate! 😂 It was SO fun and interesting to explore Italy with her and learn about her mom's life along with Lina and see how it related to Lina's life in Italy too.
The descriptions were so amazing and I really felt like I was there too! I don't really think I've read a travel book like this where the setting was actually important, and everything going on with Lina and in her mom's journal made it so hard to put down!
The only bad things I can think of about it I'm not even sure I didn't like, and they aren't even that bad, like:
There was kind of almost a love triangle...but then it didn't happen. So I'm happy. 😂
The romance was technically insta-love, but yet...there was so much going on in such a short amount of time and the writing was so good that it somehow felt slow-burn? And actually realistic? Like what kind of magic is this? 😂
I wished we got to see more of Ren's family cuz they were awesome, but they were in only like one scene, which makes me sad. 😕
...aaaand that's pretty much all I can think of! 😂 So yeah, I'm keeping my 5 stars.
I freaking LOVED it! I basically read it mostly because I was more excited to read Love and Luck because for some reason I was more interested in Ireland than Italy, and I wanted to read Love and Gelato because it was the first book, even though it's a standalone.
But now it has become one of my FAVORITE books! It makes me so warm and happy inside every time I think about it now, and I think it would make a great Netflix movie! Like way way way way way way better than TATBILB. 😂 It also kinda reminds me a little of Mama Mia and Letters to Juliet?
Okay, I'll take my unpopular TATBILB opinions and leave you alone now. 😂 But seriously, if you like cute contemporaries with some actual depth to them, READ THIS BOOK!
So do you like the bullet lists? Should I keep them? Go back to my old style? Try something else? Are you sad to say goodbye to this site after two years too? 😩 Have you made the move from Blogger to WordPress? How did it go for you?
I'll see you back here on Saturday for my last wrap up + goals! Bye! ♡
Follow
All credit goes to the authors of the images.
<a href="https://www.freepik.com/free-vector/blue-christmas-card-in-watercolor-style_816724.htm">Designed by Freepik</a>
<a href="http://www.freepik.com/free-vector/soft-background-with-a-cute-blue-watercolor-stain_1064674.htm">Designed by Freepik</a>
https://www.goodreads.com/
https://www.goodreads.com/
Snowflake Rating:
<a href="http://www.freepik.com/free-vector/coloured-snowflakes-collection_998491.htm">Designed by Freepik</a>