Annnnnd...here we are at February already. 😳 Everybody else seems to be complaining that January just dragged on forever, but I feel like it just flew by like all of the rest! Like seriously the past two whole years feel like just a blur to me. Where did they go? 😂
But anyway, we are here to see if I accomplished anything this month, which I feel like I didn't, but I think I did more than I think? Idk we'll see. And sadly, this is the last post you'll see from me for a while since I decided to take a hiatus for February so I can seriously focus on prepping my WIP for April camp Nano. Cuz I have a lot of world building to do and I've barely even started. 😬 Halp.
And also I want to focus on testing out the other blogging platform that I was planning to do but haven't had time yet. So when I come back there might be some big changes around here! 😄 So just a recap, after today, I'll be on hiatus until my review for this month's book club pick, Love and Gelato on February 26. 😊 Sound good? Okay good. Moving on!
Blogging:
Experiment and make a test blog on another platform?

❌✅ (I started to, but I haven't really had time to focus on it.)
Relaunch The Second Star Society 2.0 with Amy! ✅
Find a better way to format my posts? ❌
Post my Christmas/Birthday haul. ✅
Post the 2018 book/blogging surveys. ✅
Post the 2018 Academy Book Awards Tag. ✅
Do the Smashing and Dashing Tag. ✅
Do a tag for my 2nd blog anniversary. ✅
Review The Unbecoming of Mara Dyer. ❌(Yeah...I thought that this would be a guarantee that I'd get this done but...I ended up DNFing it and I just really didn't have the energy or enough things to say about it to write a whole review. It was just too romancy and cliche for me and I couldn't get through it. 'Nuff said. 😕)
Life:
Get/make presents for friends' birthdays who are also coming up soon.❌😬 (I'm planning on making a Robin Hood inspired watercolor bookmark for my friend cuz she loves Robin Hood, and it's hard to find any fun Robin Hood related things anywhere, but I just haven't had time to work on it yet!)
Set up reading bullet journal. ✅❌ (I've been working on it almost every day, but I haven't finished all of the pages I've wanted to yet.)
Set up 2019 review notebook. ✅
Finish up my reading lists. ✅❌ (Almost?)
Don't forget about driving practice! ❌✅ (I've done it like once this month? But someone is borrowing the car I'm using again so...SIGH. 😞)
Work at the fairgrounds as much as I can. ✅
House sit for some family friends. (It was SO fun! And okay I wasn't very productive while I was there, but it was such a nice little vacation from my life, and I got to cuddle with their cats! 😍)
(The one on the left is Rowdy, and the one on the right is Lucy. 💗)
Usher for the local theater again. ✅ (We saw Agatha Christie's The Mousetrap, and it was really fun! 😊)
Maybe reorganize my room again a little bit? ✅ (I moved my bed so it's sticking out from the wall instead of up against it, and moved my shorter bookshelf and my nightstand to either side of it. It's a little crowded now cuz there isn't a lot of room for my desk chair between my bed and the desk, but I still like it. The room felt a little too big and kinda empty before, plus now it's way easier to make my bed. 😂 You can see the way my room was before in this post.)
Writing:
Make a progress timeline to work on my pirate retelling WIP. ❌😳
Make a checklist of world building things I should do before writing the first draft for April Camp Nano. ❌😬
Do as much as I can on that list. ❌😩
(Wow, I did nothing for this. I don't know what happened in January, I just got caught up doing other things! Grrrr, I REALLY need to learn to prioritize. 😕 This is why I'm going on a hiatus this month. I think it will help a lot so hopefully I can just really focus on this and get as much done with it as I can.)
Reading:
Frost Like Night by Sara Raasch ✅ (5 stars! I LOVED IT! It was a great conclusion to one of my favorite series and my heart still hurts!! 😩Though technically I had to finish it the first week of 2019, I counted it towards my own personal 2018 goals, and it ended up being my favorite book book of the year, as you can see me shrieking about it in all of my 2018 wrap up posts. 😂)
The Unbecoming of Mara Dyer by Michelle Hodkin ✅❌ (DNF'd at 24%)

The Always War by Margaret Peterson Haddix ✅

Peter Pan by J.M. Barrie ✅ (Reread for a new tradition I'm doing for myself every year during my birthday month. 😊)
Between the Lines by Jodi Picoult and Samantha Van Leer ❌ (I'm about halfway through it, but I'm REALLY enjoying it so far!! 😄)
*In addition to these, I also listened to an audiobook of Three Times Lucky by Sheila Turnage, which was a really adorable and funny MG and an actually really intriguing mystery! Plus the narrator was awesome! And an audiobook of Stormbreaker by Anthony Horowitz.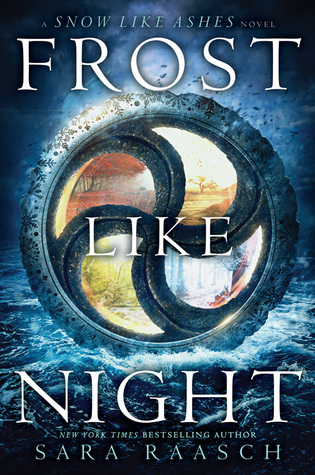 I wanted to include Frost like Night in December's, but since I had to finish it this month, I'd definitely be lying if I said anything other than this was my absolute favorite this month. 😂
Books Read This Month: 7 (4 if you don't count the audiobooks and the one I DNF'd.)
Books Finished This Month: 6
Total Pages Read: 996 (not including audiobooks)
Average Rating: 3 stars
Blogging:
Post my review for Love and Gelato.
Test another blogging platform, and if I decide I like it, transfer this blog over there.
Blog hop and interact on Discord and Twitter more!
Life:
We should probably...take our Christmas stuff down... 😳 Yes, we are very lazy and terrible people. 😂🙈😂
Paint my nails again if I can.
Keep up with TV shows. (Manifest is getting creepier and creepier but it's SO GOOD!)
PRACTICE FREAKING DRIVING! 😂
Finish looking through Books Birds' new release list if I have time...which I probably won't. 😫
Work at the fairgrounds when I can.
Usher at the theater again. 😊
Use my planner more effectively and plan projects hour by hour so I can learn to manage my time better, especially with writing.
Writing:
Get. Myself. ORGANIZED and seriously figure out what projects are most important for me to get done with all the plotting and world building and stuff so I'll actually feel prepared enough to write the first draft starting April 1st.
Make a checklist of those projects.
Do as much as I POSSIBLY can on that list before I get back to blogging.
Make a progress timeline for drafting and querying and all the fun and terrifying stuff in the future so I can give myself deadlines and actually DO THIS.
Finish:
TBR: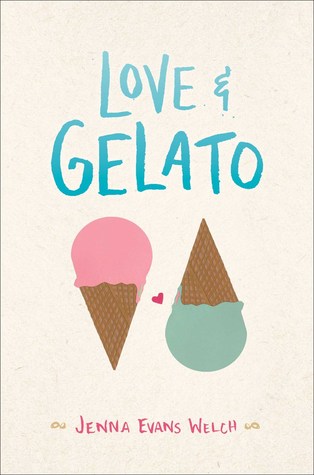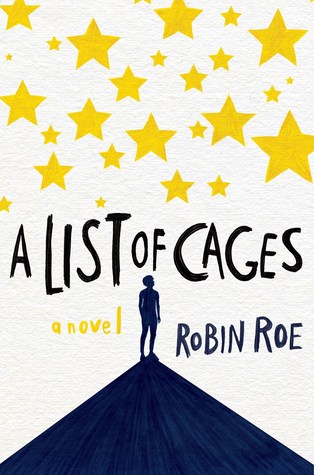 I'm doing Noura's reading challenge, so I'm reading Love and Gelato to fulfill one of her categories to read a romance, and also for my book club pick this month.
Also I think The Timehopathon was supposed to be this month, but if it's not I'm just going to do it all month long by myself. The idea is to read a book from the "past" like a historical fiction or a classic, a book from the "present" like a contemporary, and a book from the "future" like a sci-fi!
So for "past" I'm reading The Day the World Came to Town, which even though it's a nonfiction, it's set in the past, and even though I have a lot of historical fiction I want to read, I couldn't wait to pick this up instead because I recently got obsessed with the soundtrack from Come From Away, which is a Broadway musical that follows the same true story, when the Canadian town of Gander took in 7,000 stranded passengers and crews when their planes were stranded due to the closing of the US airspace on 9/11. Come From Away is so heartwarming and amazing and I really can't wait to read more about the real story!
For "present" I'm going to read a contemporary, A List of Cages, but I have to get it at the library, and I might not get around to reading it so if I don't Love and Gelato could count for this too.
And for "future" I'm going to read Neptune's Tears, which is a sci-fi. 😊
* Hopefully I can actually make time to read all of these too in the middle of all of that writing. 😂
So what are your plans for the shortest month in a year? Are you going to be dumb like me and try to cram in 31 days worth of things to do in only 28? 😂 Are you going to miss me when I'm gone? (cue the cup song! 😂♫) Don't worry, in the meantime I'll try my best to be more active on Twitter and Discord, so I won't fall off the face of the earth like I'm prone to doing! I could really use some luck and encouragement to keep myself motivated to work on writing though! Are you a writer too? Do you have any world building/prepping for a first draft advice? I'd love to hear it!
See you later! I hope you all have a great February, Bye! 😊♡
Follow
All credit goes to the authors of the images.
<a href="https://www.freepik.com/free-vector/blue-christmas-card-in-watercolor-style_816724.htm">Designed by Freepik</a>
<a href="http://www.freepik.com/free-vector/soft-background-with-a-cute-blue-watercolor-stain_1064674.htm">Designed by Freepik</a>
<a href="https://www.freepik.com/free-photos-vectors/background">Background vector created by freepik - www.freepik.com</a>
https://www.goodreads.com/
Hello February:
https://www.pinterest.com/pin/52917364349717529/
Best of the Bunch:
https://cocoonofbooks.blogspot.com/p/best-of-bunch.html