Hi guys! Can you believe it's finally 2019?! 😱😱😱 There are actually some new releases this year I'm really excited about, so I may have to veer away from my usual backlist books a little bit. 😂 BUT today we are talking about what I did in December and again making some overly ambitious goals for this month and the rest of the year!
*(

And yes this was supposed to go up yesterday, but since I was reading nonstop to make my Goodreads goal since like the 26th, January 1st came and like all I felt like doing was being a couch potato and watching Netflix. And today was much busier than I expected it to be because of random day-before-birthday-plans, so I'm sorry this is late! Oops. I guess I've gotten too use to the scheduling ahead feature that I was using for my Bookending Winter posts.

😂)
Writing:
Try to keep world building my pirate WIP when I can. ✅❌ (I didn't have much time to think about it, but I think I did work on it once. I finally decided the first names of the main character and most of her family though! I'm SO ready to fully dive into it this month! 😄)
Life:
Watch The Nutcracker and the Four Realms and other Christmas movies on my list for this year! ✅❌ (I watched some, but I missed the Disney Nutcracker and didn't get to see it before they pulled it out of theaters!! 😭)
Paint my nails with a Christmas theme at some point. ✅
Keep up with TV shows. ✅ (GUYS. I watched the Timeless finale and it was EVERYTHING. 😭😍😭 I'm still so sad it's over!)

Practice driving if I can. ✅ (Uh like twice? I need to be better at this. 😳)
Finalize my reading lists for next year. ❌ (I decided trying to finish the books I needed to read for 2018 was probably more important right now. 😂)

Keep up with devotions. ✅
Work at the fairgrounds if I can. ✅
Do art projects if I can. ❌ (Unless you count painting my nails and decorating my secret Santa box, I don't think I did anything artsy this month.)
Blogging:
Write 12 Christmas posts for Bookending Winter! ❌ (Yeah one of the ideas I had didn't really work out so now it's the 11 days of blogmas I guess. 😂)
Write my review for my December book club book. ✅
Plan book club for next year. ✅
Frost Like Night by Sara Raasch ❌
Revolution by Jennifer Donnelly ✅
The Snow Queen and Other Winter Tales by various ✅
Breadcrumbs by Anne Ursu ✅
Between the Lines by Jodi Piccoult and Samantha Van Leer ❌
I Was Here by

Gayle Forman ✅
The Always War by Margaret Peterson Haddix ❌
I can't pick a December Best of the Bunch cuz I loved Breadcrumbs, Revolution, and Pawn all so much for completely different reasons. 😂
Books Read This Month: 6
Books Finished This Month: 5
Total Pages Read: 2,265
Average Rating: 4 stars
Experiment and make a test blog on another platform? (I'm still not totally sold on moving, but I'm considering it for the future. I just want to

to see if I like it

.)
Relaunch The Second Star Society 2.0 with Amy!
Find a better way to format my posts?
Post my Christmas/Birthday haul.



Post the 2018 book/blogging surveys.
Post the 2018 Academy Book Awards Tag.
Do the Smashing and Dashing Tag.
Do a tag for my 2nd blog anniversary.
Review The Unbecoming of Mara Dyer.
Get/make presents for friends' birthdays who are also coming up soon.
Set up reading bullet journal.
Set up 2019 review notebook.
Finish up my reading lists.
Don't forget about driving practice! (Just because it's winter doesn't give me an excuse to take a break. I need to keep driving in the snow!)
Work at the fairgrounds as much as I can.
House sit for some family friends. (And hopefully actually be productive with my projects since I'll have down time but be out of the house. I just can't concentrate very well at home anymore since I'm there pretty all the time. 😕)
Usher for the local theater again.

Maybe reorganize my room again a little bit? (I'm considering moving the position of my bed so it's sticking out from the middle of the wall instead of up against it, but then I'd have to move the things on the wall next it around and...yeah this might end up being too big of a project than I want it to be. 😂)
Make a progress timeline to work on my pirate retelling WIP. (I really need to come up with an official name to refer to this as that isn't going to spoil too much. 😂)
Make a checklist of world building things I should do before writing the first draft for April Camp Nano.
Do as much as I can on that list.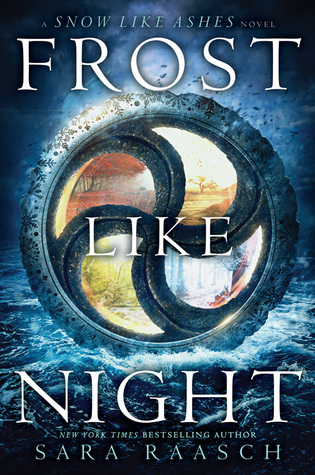 Ugh this was the only one I didn't have time to finish before the end of the year! 😩
I had to change my goal from 50 to 48 so I could still surpass it. But I'm hoping to finish it by this weekend though! Can I still count it for 2018 stuff even though I read only 30% of it in 2018 if I finish it before I write all of those end of the year survey posts? 😂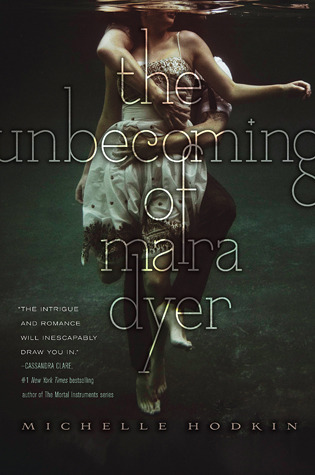 Mara Dyer is my January book club pick, I didn't get to The Always War and Between the Lines last year like I wanted to so I'm reading them now, and last year my friend Kinzie got me this edition of Peter Pan so I made a tradition with myself starting last year that from now on every year during my birthday month I would read Peter Pan or a retelling of it. 😊
Try not to get in a slump. (So this means probably DNFing more if I'm really hating them, and pay more attention to what I actually feel like reading...cuz maybe I'm more of a mood reader than I thought, I just ignore them? 😂)
Listen to more audiobooks even if I feel like I'm cheating!! (I just don't have the brain capacity to read 50 books all physcally anymore apparently. 😂😭)
Read more books from my local library.
Do the Iditaread challenge again (That was SO much fun last year!)
Join some more reading challenges.
Read more hyped books and a few new releases!
Read at least one classic.

(Not counting Peter Pan.)
Read at least one non-fiction.
Follow my progress plan for my pirate WIP that I come up with and keep myself. accountable and treat writing like it's actually my career, cuz I want it to be!
Write enough revisions to get to the point to possibly have beta readers and pursue traditional publishing.
Do more research on world building and traditional publishing.
Hope that spending time focused on a completely different project will somehow help unblock me in my contemporary WIP. (My contemporary WIP is really important to me and I would love to get it published someday too, but I've been too close to it for literally years and I have no idea how to actually write it now. Like it seriously doesn't even have a plot. Just characters, random scenes, and too many emotions. 😂 It NEEDS to be fixed.)
Write and post an original tag!
Possibly move my blog to a new platform?
Revamp my blog and make it more professional.
Change the title of my blog slightly?
Start doing a bookish art related post once a month?
Rewrite my "about me" page. 😂
Get my driver's license by the end of the summer????? (She says with multiple question marks that she should just suck it up and turn them into a period. 😂)
Keep practicing bookmark art, do more research on starting an Etsy shop and maybe get one started by the end of the year? (I'm not sure I can do this on top of writing yet, but I can try.)
Make actual progress on getting all of those random lists on my phone written down somewhere!
Use. My. Bucket. List. Journal.
Use my writing prompt journal.
TRY to exercise more and pay more attention to my health. (I'm definitely not about to join a gym or anything, but I definitely didn't go on nearly as many hikes or walks this last summer as I did in 2017 and my winter coat was definitely a lot tighter come winter. 😬 I don't know what happened! But if the weather is nice enough, I'm going to try to get out and go on more walks, even in the snow. And cut back on sugar!!! OMG Christmas and my Birthday is killing me. 😂)
Get a job at my dream bookstore???? (Possibly. Maybe. Only if a miracle happens. They seem to like me, they just need to actually need me.

😂

)
So what are your goals for this month and the rest of 2019? Are you excited for the new year? I'm so excited to make my blog even better and to finally start writing again for real!
😄😄😄
Today I'll also have a special post to celebrate my birthday posted and Saturday I'll post my Christmas/Birthday Haul!
Until then, bye! ♡
Follow
All credit goes to the authors of the images.
<a href="https://www.freepik.com/free-vector/blue-christmas-card-in-watercolor-style_816724.htm">Designed by Freepik</a>
<a href="http://www.freepik.com/free-vector/soft-background-with-a-cute-blue-watercolor-stain_1064674.htm">Designed by Freepik</a>
<a href="https://www.freepik.com/free-photo/new-year-background-with-confetti-and-space-in-middle_1445990.htm">Designed by Freepik</a>
https://www.goodreads.com/
Happy New Year:
<a href="https://www.freepik.com/free-vector/watercolor-new-year-badge-collection_3488591.htm">Designed by Freepik</a>
Hello 2019 Graphic:
https://www.pinterest.com/pin/545357836124238613/
Best of the Bunch:
https://cocoonofbooks.blogspot.com/p/best-of-bunch.html