Hi! Sorry this post is a little late again but it's been a crazy weekend.
WOW November flew by, but what else is new? 😂 But I'm excited for Christmas to come! Now let's see what I did this last month...
Do as much as I can for Nanowrimo. ❌✅ Well, I didn't write a word for Nano. Not one word. 😂 So technically I totally failed, but I kinda don't really count it as failing cuz one of the things I wanted to work on was the pirate series, which I am nowhere near ready to outline, but I did track 31.5 hours of world building, which is good! So at least I did something, but Nano just wasn't a priority this month, but that's okay cuz I expected that to happen. But I am planning to kill it in April! 😎
World build the pirate series. ✅
Work on that writing exercise book my grandma sent me. ❌
Blogging:
Start thinking about changes I can make to my blog to make it better in the coming new year. ✅
Prep for Christmas posts. ❌ I haven't even started writing them yet. 😭 Hopefully I can next week.
Post when I can. ✅ It was pretty nice being able to step back from blogging a little bit. I think I only posted 3 times last month?
Six of Crows by Leigh Bardugo ✅ FINALLY!!!! This took me SO long! It wasn't my favorite, but I did enjoy most of it. I just wish I hadn't been slumping when I read it. 😕

The Hunted by Matt De La Peña ✅

The Shadow Queen by C.J. Redwine ✅

The Snow Queen and Other Stories by various authors ❌
And to help me catch up on my reading challenge I gave in and downloaded two audiobooks: 😂
Girl Online: Going Solo by Zoe Sugg ✅

The Kiss of Deception by Mary E. Pearson ✅
This month's Best of the Bunch, is The Shadow Queen! It was definitely my favorite book that I read. It was a Snow White retelling that had awesome characters, world building, and a really unique magic system, and it really reminded me of my favorite TV show, OUAT, which I LOVED! Click here for my full review!
Books Read This Month: 6
Books Finished This Month: 5
Total Pages Read:1,024 (not including audiobooks)
Average Rating: 4 stars
Watch Miracle on 34th Street!

✅ Both versions. 😉
See The Grinch, The Nutcracker and the Four Realms, and Home Alone at the theater. ✅❌ I got to see The Grinch and Home Alone, but I haven't gotten to see The Nutcracker yet. 😩
Maaaaaybe volunteer at that bookstore I love? ❌
SERIOUSLY think about my future and what I'm going to do with my life and how to do it! Which includes: ✅

Seriously thinking about my WIPs and what I want to do with them and if I still want a career as a writer, if I do what I want out of it, and figure out how to take serious steps and plans to get there. ✅
I decided I am going to dedicate 2019 to writing and shaping up my pirate series. I have never gotten past the first draft before, and I really want to make a schedule for myself and deadlines to take all the steps of drafting and revising and all of that and actually pursue publishing. I don't have time to work it out in depth until January, but I am hoping to make a plan then to have all my world building done the first 3 months of the year, and then either outline it if I haven't done it yet or write the first draft for April Camp Nano. I'm getting really excited just thinking about it and I haven't felt that way about writing in a long time. In the new year I will have more writing themed posts introducing you to my two main WIPs that I want to work on, and telling you more about my characters and my progress and stuff. I can't wait! 😊
Research what it takes to start an Etsy shop and seriously think about it. ✅❌ I did a little bit, but this is probably something I will work on in the new year.
And work on my Bucket List Journal! ✅
Keep up with my TV shows. ✅
Try to at least come close to finishing my TBR lists! ✅❌ Kind of?????
Start practicing winter driving? ✅ I only was able to once. The suburban I use to practice on came down with us on our Thanksgiving trip and the front tire flew off while it was being driven down there and damaged some things and so we had to get that fixed. 😕
Start prepping for our Thanksgiving trip! ✅
Finish coloring pages to put on my walls. ✅
Paint nails more often??? ✅ Once. 😂
Think about Christmas presents! ✅ Already done. 😉🎄🎁
Start shopping for my Secret Santa! ✅❌This has been so fun! I am totally doing it next year no matter how broke I am. 😂
Keep doing my devotions every day. ✅
GET BETTER AT SCHEDULING READING TIME ✅❌ Ehhhh, I mean the only time I can really read is before bed, so I try my best to go to bed early enough so I can read more, but you know I usually fail. 😂
SCHEDULE WRITING TIME ❌ Ha ha. No.
Work at the fairgrounds as much as I can. ✅
In Other Life News...
Man, this month was CRAZY! On top of Nanowrimo, Christmas shopping, reading, and tires flying off of the suburban during Thanksgiving, November decided to out with a bang! Literally.
Some of you may have heard already, but my home state of Alaska was hit with a 7.0 earthquake
Friday morning

only about 40 miles away from where I live. It was 8:30 my time and I was still sound asleep when it hit, and it definitely shook violently enough to freak us all out. But what scared me the most was the tsunami evacuation that came a couple minutes later.
I usually think of that happening in places like Hawaii, not Alaska! I mean I know we have a warning center here and there have been a few warnings after an earthquake before, but never for my area, and since I live in a valley away from open ocean, I never thought this would actually happen in my hometown. But it did.
We actually had to pack our stuff and run to my roommate's grandma's house in the mountains a short drive away, but luckily by the time we got there after detouring to check on my Mom's friend and her shop, the tsunami warning was cancelled and one never came, which was a huge relief. But that's NEVER happened to me before so we were all definitely rattled.
We hung out at her grandma's house for lunch and watched the news and traded stories until we stopped shaking, and then we were able to go home. Luckily my I think area had the least amount of damage, and in our house only a handful of things fell over and the plastic handle on the waffle maker in the kitchen broke when it hit the floor, and in my roommate's room her floor length mirror was completely shattered, but that was pretty much it. We are so lucky we didn't have nearly as much to clean up as many other people I know. My mom's friend's antique store was completely destroyed on the inside. She lost probably thousands and thousands of dollars in merchandise. 😔 And you can see on all the news footage all over the internet how bad the damage is in Anchorage. I am SO SO SO glad I don't live there. 😰
From what I've read, nobody in any of the affected areas died from this, which we are all SO blessed and thankful for. Everybody I know who has lived up here for a really long time, or their whole lives like me, is saying this was the worst one they have ever lived through.
I just want to thank everyone on Twitter and Discord who thought to check if I was okay! I am SO touched to have made amazing blogger friends who care if I died in a natural disaster. 😂 I had NO IDEA this made international news until I saw that one of my blogger friends from the UK, Clo @ Book Dragons, had posted about it on Discord and was debating with everyone if I was alive or not. 😂 And of course, Amy @ The Little Book Nerds in the Corner, who I was frantically updating on WhatsApp and freaking about what was happening, who kept me distracted with talking about our plans to start co-hosting my book club in January.
I appreciate you guys SO much and THANK YOU for all the warm wishes! 😍😍😍
Now, let's look ahead to some good things. 😊🎄
Writing:
Keep writing my pen pal.
Try to keep world building my pirate WIP when I can.
Life:
Watch The Nutcracker and the Four Realms and other Christmas movies on my list for this year!

Put the tree up! We've been too busy lately and we used to put the tree up on Thanksgiving every year. This feels SO late, and it's killing me! 😭


Paint my nails with a Christmas theme at some point.

Keep up with TV shows. Timeless' wrap up movie comes out this month! 😄😄😄
Practice driving if I can. (But I'm probably going to be too busy. 😕)

Finalize my reading lists for next year.

Wrap presents!

Put together my Bookish Secret Santa Box and mail it!

Keep up with devotions.

Work at the fairgrounds if I can.

Do art projects if I can
Blogging:
Write 12 Christmas posts for Bookending Winter!
Write my review for my December book club book.
Plan book club for next year.
Christmas Readathon TBR:
Amy is having a Christmas Readathon that's linked up with Bookending Winter, and I decided to join to help motivate me to finish all the books on my list before the end of the year! I can only do 8/12 challenges, but here are the ones I can do:
1. A book you can make a Christmas word out of the title and/or author's name. (Christmas, reindeer, mistletoe, bells, or jingle.)
The Snow Qu

ee

n and Oth

er

Winter Tales (spells reindeer)
The Always War by Margaret Peterson Haddix (spells reindeer)
Betw

e

en The Lines by Jodi Picoult and Samantha van Leer (spells bells)
2. Read a book you've been putting off all year.
I was Here by Gayle Forman.
3. An extravagant, sparkly, beautiful or decorative book.
The Snow Queen and Other Winter Tales by various.
4. A book set in winter.
The Snow Queen and Breadcrumbs by Anne Ursu.
5. A book with a white or light blue cover.
Breadcrumbs, Between the Lines, The Snow Queen, and Pawn. (Pawn is mostly gray, but it has blue on it, and honestly I just wanted to make it work cuz I couldn't with any of the other prompts and I'm reading it anyway. 😂)
6. A book with snow on the cover.
The Snow Queen and Breadcrumbs.
7. A book that's been on your TBR since last year.
Revolution by Jennifer Donnelly.
8.

A book with the word snow, frost, ice or light in the title.
Frost Like Night by Sara Raasch.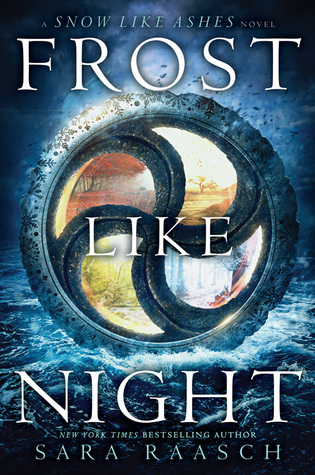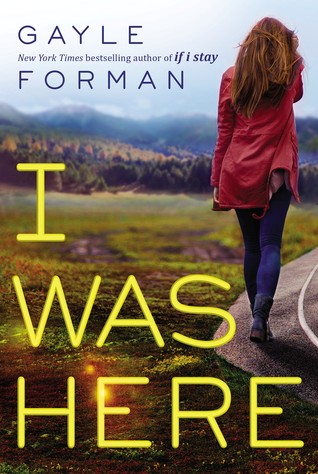 Technically The Snow Queen shouldn't count because I already started reading it before the 1st, but I'm going to fail the challenge anyway cuz I can't do all twelve, and I'm probably setting myself up to fail anyway by trying to read 8 whole books in one month with blogging and everything else going on. And I still haven't even pre-written any of my BW posts yet.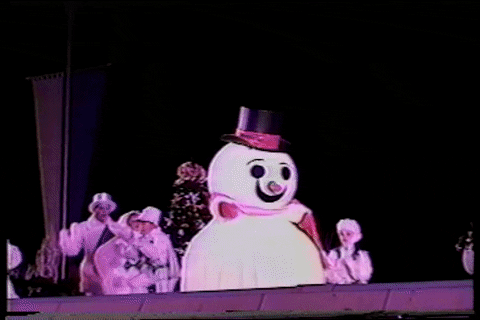 Well I hope you liked my wrap up! November was such a crazy month, I hope December will be more fun than stressful with Bookending Winter, the Christmas Readathon, and Christmas! I'll see you back here on Tuesday with my first BW Christmas post! Bye! ♡
Follow
All credit goes to the authors of the images.
<a href="https://www.freepik.com/free-vector/blue-christmas-card-in-watercolor-style_816724.htm">Designed by Freepik</a>
<a href="http://www.freepik.com/free-vector/soft-background-with-a-cute-blue-watercolor-stain_1064674.htm">Designed by Freepik</a>
<a href="https://www.freepik.com/free-vector/blue-christmas-background-with-silhouettes-of-reindeers-and-snowflakes_977180.htm">Designed by Akdesign</a>
https://www.goodreads.com/
Hello December Graphic:
https://www.pinterest.com/pin/448882287844106445/
Best of the Bunch:
https://cocoonofbooks.blogspot.com/p/best-of-bunch.html
Bookending Winter:
https://bookdragons247.wordpress.com/2018/11/18/bookend-events-bookending-winter-2018/
Christmas Readathon:
https://thelittlebooknerds.wordpress.com/2018/12/01/christmas-readathon-tbr/
Gif:
https://giphy.com/gifs/retrofunk-christmas-afv-snowman-agYXQwSl5gGje