MERRY CHRISTMAS!!!!!!!!!!!!!!!!! Today for BW #10 I am doing the awesome Christmas Dinner Tag created by Sam @ Fictionally Sam! This was a really unique tag and it looks fun, so I'm excited to answer questions! 😄
🎄

😄
🎄

😄🎄
The Invested Aunt: A character's romantic relationship you are deeply invested in.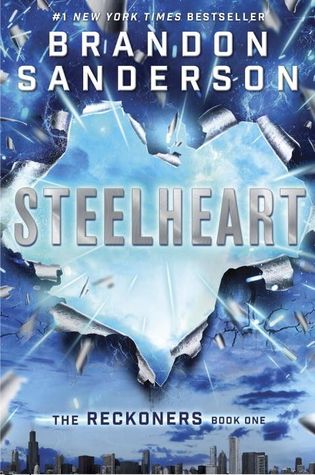 I really don't get deeply invested in relationships, but Megan and David I will always love and they are definitely one of my OTPs. 😊
The Controlling Mom: A character that takes control of every situation.
I feel like this fits Lorelei. But in a good way! Her brother was definitely the more spontaneous one that loved to do things with flare, but Lorelei is very practically minded and has to set strategic steps for herself to meet her goals. But ya know, when you have an evil queen trying to kill you, sometimes the more slow and cautious approach isn't always the best one, which she had to learn the hard way.
The Drunk Uncle: A book that was just all over the place.
This book definitely fits that description. But somehow, I actually kind of enjoyed it? But I did read it a few years before I started blogging, so I'm sure I would've been MUCH more critical of it if I read it now, and I probably would've DNF'd it cuz it is a pretty indescribably crazy and strange book. 😳
The Snoozing Grandpa: A book you just keep falling asleep reading.
I didn't really fall asleep reading this, but there where definitely parts of it that were hard to get through, and I just didn't enjoy it as much as the first book, which was really disappointing. 😔
The Nosy Grandma: A character who gets all up in everyone else's business.
Flissy has a reputation of being pretty nosy and letting her curiosity get the better of her. And though it frustrates everyone else, if she didn't know the things she isn't supposed to know, it could've resulted in a huge disaster for the people she care about, so it's kind of a good thing that she likes to investigate things for herself instead of leaving things that she knows aren't right alone, because they ended up really needing her help.
The Bored Kid: A character that you are just over already.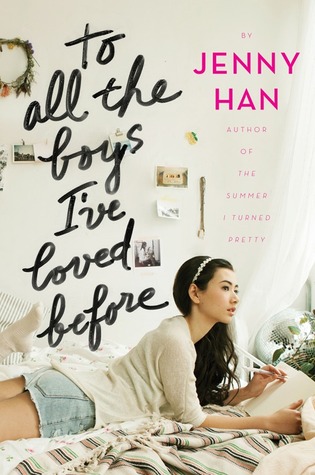 Peter Kavinsky. I was never even...under him. The Show-Off Cousin: A book that isn't what it claims to be.
DO NOT go into this thinking it's going to be a murder mystery. IT LIES!
The Awkward Date: A character you don't even know why is there.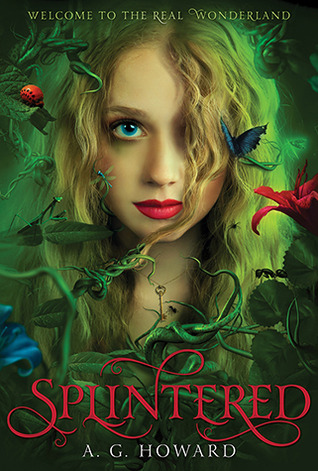 At first I was really annoyed when Jeb showed up in Wonderland out of nowhere, cuz it was so obvious that he was written in just to create a love triangle, but then if he wasn't there she would just have Morpheus, and just...ew. 😖 So in comparison I like Jeb better, but really neither of them are the best guys for Alyssa to be with. I loved the Wonderland stuff in this book, but the romance just totally ruined it.
The Spoiled Sibling: A character that gets whatever they want.
Ren is SUCH an annoying character! This book was just SO unrealistic it hurt my eyes. She was able to come over to America from England as a minor to be a nanny to kids of a family who are TOTAL strangers who hired her on the spot even though she has ZERO experience, all she can think about even though a girl was recently murdered near her (which is only barely part of the plot when the blurb made it seem like it was so much more) is hooking up with everyone, (which actually is 90% of the plot. 😡) and the writing uses way too many American stereotypes and tries way too hard to be "cool" that it's just ridiculous.
The Mid-Life Crisis Dad: A book that switched covers in the middle of the series.
Look at these gorgeous originals...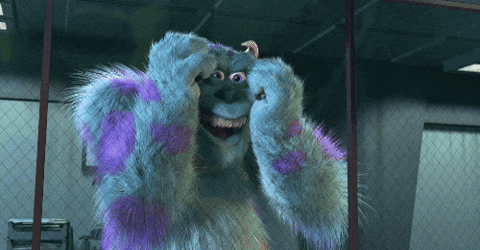 And then look at THESE: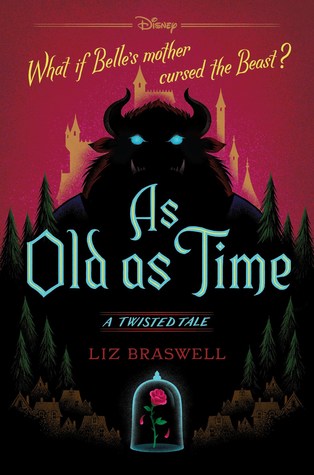 I mean the new ones aren't bad, if they had just started with them, but the originals were SO GORGEOUS! They SHOULDN'T have changed them! I have the originals and I want to read the rest of the series, but now they will never match! 😭
Why. Why? Why?! WHY?!!

WHHHYYY!?
I will FOREVER be salty about this. 😔
Well that was the Christmas Dinner Tag! I hope you enjoyed it and are excited for my last Bookending Winter Post on Thursday, where I will list the books I want to finish before the end of the year! Bye and thanks for reading! ⛄
Follow
All credit goes to the authors of the images.
<a href="https://www.freepik.com/free-vector/blue-christmas-card-in-watercolor-style_816724.htm">Designed by Freepik</a>
<a href="http://www.freepik.com/free-vector/soft-background-with-a-cute-blue-watercolor-stain_1064674.htm">Designed by Freepik</a>
https://www.canva.com/
<a href="https://www.freepik.com/free-vector/christmas-trees-background_3205244.htm">Designed by Freepik</a>
Bookending Winter Hosts:
https://bookdragons247.wordpress.com/2018/11/18/bookend-events-bookending-winter-2018/
https://fictionallysam.wordpress.com/2018/11/18/bookending-winter-2018-announcement/
Book Covers:
https://www.goodreads.com/
Sam's Blog:
https://fictionallysam.wordpress.com/2018/12/24/bookending-winter-the-christmas-dinner-tag-original/
Questions:
https://www.canva.com/design/DADKyAQFPFc/6AOfQNiESEfIuRaqBTQpnA/edit
<a href="https://www.freepik.com/free-vector/christmas-frames-wreaths-and-borders-watercolor-collection_3399245.htm">Designed by Freepik</a>
Merry Christmas Graphic:
<a href="https://www.freepik.com/free-vector/flat-christmas-background_3178501.htm">Designed by Freepik</a>
Gifs:
https://giphy.com/gifs/filmeditor-christmas-movies-the-santa-clause-l1AvzmgS3wxk9nFYY
https://giphy.com/gifs/1xnes2XKorj1in4WnT
https://giphy.com/gifs/disneypixar-disney-pixar-s3qCaXmFQqJsQ