Hey guys! I was nominated on Twitter by Daniella @ The Little Book Spy for the Sunshine Blogger Award. Thanks Daniella! Here are my answers to your questions. 😊
Rules: The Sunshine Blogger Award recognizes bloggers for their hard work and being a source of inspiration to others and is voted on by fellow bloggers. In addition, there are a few rules for nomination:
Thank the blogger and link their blog to your post

Display the Sunshine Blogger logo on the post

List the rules in the blog post

Answer the 11 questions provided by the blogger that nominated you

Nominate 11 other bloggers for the award and provide 11 questions for them to answer
Who or What inspired you to start blogging?
A few years ago my friend showed me some BookTube videos, and I loved watching them so much that I knew I wanted to be a part of something like that. But I am too shy and I look terrible on camera, plus I really wanted to be able to maintain somewhat anonymous, so I decided to start a blog about books instead!
Last book you read?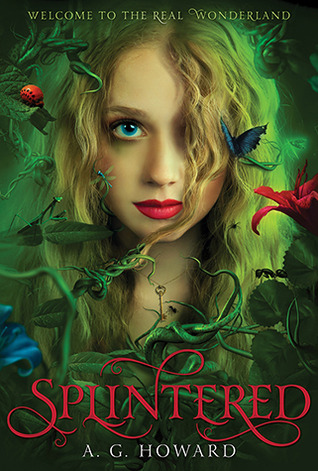 This is the last one I finished. I read it last month for my book club that I started this year, The Second Star Society. 😉
What is your favorite genre?
I'm not sure if I actually have a favorite genre, but fantasy, contemporary, and historical fiction are the ones I tend to be the most interested in.
What is your favorite drink/sweet/snack to have while reading?
I don't know, I don't really eat much while reading, but I love drinking hot chocolate, tea, and mochas. 😋
What is your favorite holiday?
I guess it would be Christmas because why not? It's the most important one, and really the only one that I actually do anything for.
What is your favorite season?
I'm usually pretty happy with whatever season we're in, as long as they don't try to mesh with each other. 😂
What is one blogging pet peeve you have?
Social media. I just can't figure out how to keep up with it. I'm almost 21, not 64, I should naturally know how to promote myself and keep people engaged, but I don't! I just forget to post updates on my posts most of the time. I'm not used to sharing everything with people so it just doesn't feel right and so therefore I suck at it. 😂
Who is your go-to author, if you have one?
I don't really have one.
Are you a morning or a night person?
Uhhh, I think I usually feel pretty productive in the mornings...you know when I actually get up. 😂 But then I find myself going to bed really late at night because I get caught up working on stuff so...both I guess??
What is a current goal or future blogging goal you hope to achieve?
Well for next year I'm thinking about testing another platform to possibly move my blog to, working on formatting my posts better, and figuring out the direction to take my book club in.
What advice would you give to a newbie blogger?
Haha, well I still feel like a newbie even though my blog is almost 2 years old, but I guess I would say that just do whatever feels right to you. Don't over commit yourself and get too stressed out. If you are just doing it for yourself because you enjoy it, than I think that's what matters most.
1. Have you read any books set where you live? If so, what were they?
2. What made you choose your blog theme?
3. If you had to read one book outside of your comfort zone, what would you want to read?
4. Do you tend to use libraries or buy your books more often?
5. Are you a mood reader?
6. Do you watch BookTube?
7. What's one other book blogger you really admire?
8. What's one book that you really think influenced you to start a book blog?
9. If you could name a pet after any fictional character, who would it be?
10. Do you use a planner or a bullet journal for your reading/blogging?
11. Do you read hardcovers with the dust jacket on or off?
I don't think I know enough bloggers to nominate, so I just nominate whoever hasn't done this award yet and wants to!
So that's it for the Sunshine Award! Thanks again Daniella for the nomination! I'll be back with another post soon, bye! ♡
All credit goes to the authors of the images.
<a href="https://www.freepik.com/free-vector/blue-christmas-card-in-watercolor-style_816724.htm">Designed by Freepik</a>
Credits/Questions/I Tag You:
<a href="http://www.freepik.com/free-vector/soft-background-with-a-cute-blue-watercolor-stain_1064674.htm">Designed by Freepik</a>
https://littlebookspy.blogspot.com/2018/10/the-sunshine-blogger-award.html
Book Cover:
https://www.goodreads.com/
Daniella's Blog:
https://littlebookspy.blogspot.com/2018/10/the-sunshine-blogger-award.html