Hey guys! I'm sorry this post was a little late again. I know I really need to get better at posting on time, but I think I've been a little burned out from Blogoween. 😅 Does anyone else think October somehow flew by and dragged along at the same time? How does this keep happening???
Keep up with my pen pals. ✅
TRY to start prepping for Nanowrimo! ❌ Haha NOPE. I've done NOTHING. 😂 I was too busy trying to keep up with Blogoween that I could only just barely think about it. But I'm still planning on trying to work on some projects for it as much as I can throughout the month.
Life:
Practice driving ✅ I drove on a highway I'd never been on with lots of intersections, IN THE RAIN, IN THE DARK. AND I SURVIVED. 😱😂
Start cooking again? ✅❌Eh, I made white chicken chili once. Does that count?
Put together bullet journal pages for Nano ❌Haha, no.
Finish and send my friend's birthday package!!!!!!!!!!!❌✅ Yes, finally!! She loved it! I made her FaceTime me as she opened it but she was so busy we kept missing each other. But we finally got it figured out and I'm really glad she liked it. I got the idea from Clara's post that I saw on Alison's blog. 😊
*AND OMG OMG OMG GUYS this isn't really an accomplishment but It's something really really cool that happened to me and I need to fangirl about it so I'm putting it here:
Okay so, some of you might know who Lindsey Stirling is, but if you don't, she's an amazing violinist/dancer that got famous on YouTube and I'm a huge fan of hers, and I thought I mentioned this somewhere before, (I know I gushed about it to everybody on Discord 😂) but in early September I got to go to her concert at our state fair! I was SOOOO excited that she actually came up here to Alaska and it was so cool to see her in person! But anyway, the cool thing that happened this month was she released her newest music video, I Wonder as I Wander for her Christmas album...
SHE FILMED IT WHILE SHE WAS UP HERE!!!!! 😱😱😱😱😱😱😱😱😱
I FREAKED out when I was watching it because I recognized all of the local landmarks that nobody else would know! Like seriously I know the names of those mountains! 😱😍
She filmed it only about an hour away from where I live! THIS KIND OF THING NEVER HAPPENS TO US GUYS! At least not to me!!! And I'm SO excited it was done by somebody I'm actually familiar with and I really like! 😄😄😄😄😄
Okay fangirling over now. 😂 back to our regularly scheduled post:
Keep up with BLOGOWEEN! ❌✅ I almost failed, but I didn't. Next time I join an event like this, I'm going to plan ahead better. It was a lot of WORK. 😅
Six of Crows by Leigh Bardugo ❌I KNOW I'm soorrrrrry. I've been stuck on this forever! I SWEAR I will finish it and The Hunted this month! This week even! ...maybe. Hopefully. 😬 I promise won't start any more books until they are done though!!!!
The Hunted by Matt De La Peña ❌
Thirteen Reasons Why by Jay Asher ✅ I actually enjoyed this. I think the Netflix show is what ruined its reputation cuz DANG, everything I've heard about that show is disgusting.
Romeo Blue by Phoebe Stone ✅ This was cute, but had a couple plot holes. At least it had a mostly satisfying bittersweet ending to the duology, and I'm glad I finally finished it after reading the first book I don't even know, like 4 years ago? 😳
Splintered by A.G. Howard ✅ It was cool as far as my first Wonderland retelling went, but the romance killed it for me. Morpheus was just a little too Edward Cullen-ish for my taste. *shudders* 😖
For The Best of the Bunch this month I'm going with Thirteen Reasons Why just solely on how much I enjoyed reading it. Comparatively to the other books I finished it was just the most entertaining and engaging. I loved the way it was written and I loved that it included a link on the back to YouTube videos of "Hannah's tapes" that I could listen to as I read, kind of like a partial audio book. It just made it come alive and I really enjoyed it. 😊
Books Finished This Month: 3
Total Pages Read: 1,015
Average Rating: 4 stars
Do as much as I can for Nanowrimo. (Outlining my pirate series and The Quiet Girl and maybe work on the draft I never finished of The Clara Wars?)
World-build the pirate series. (I kinda need to do this before I outline it?? 😳)
Work on that writing exercise book my grandma sent me. (Ugh, I'm a terrible granddaughter for not doing this yet. 😔)
Watch Miracle on 34th Street! (I think I've only seen a couple of scenes from the movie like once when I was 5, and I know pretty much nothing about it. I want to be more familiar with it before we go usher for the play version in December.)
See The Grinch, The Nutcracker and the Four Realms, and Home Alone at the theater. (It's officially Christmas movie season guys!!! 😍)
Maaaaaybe volunteer at that bookstore I love? (I'm getting desperate to be a part of it, okay? 😂)
SERIOUSLY think about my future and what I'm going to do with my life and how to do it and stop wishing for something to happen!!! I finally just need to prioritize all the crap floating around in my brain and just do something and take actual steps to get somewhere! Which includes:
Seriously thinking about my WIPs and what I want to do with them and if I still want a career as a writer, if I do what I want out of it, and figure out how to take serious steps and plans to get there. If Cait and Hailey can do it, then I can do it too!!! 😊

Research what it takes to start an Etsy shop and seriously think about it.

And work on my Bucket List Journal! (I feel terrible buying it and it's been like 2 months and I've barely even touched it! It would really help me get all of my projects organized if I could just find time to sit down and do it!)
Keep up with my TV shows.
Try to at least come close to finishing my TBR lists!
Start practicing winter driving?
Start prepping for our Thanksgiving trip! (I can't believe that's only a couple of weeks away now and I haven't even had time to start thinking about it! 😱)
Finish coloring pages to put on my walls.
Paint nails more often??? (Yeah this probably won't happen 😂)
Think about Christmas presents!
Start shopping for my Secret Santa! (I joined The Broke and the Bookish's Bookish Secret Santa and I'm SO excited!! I wanted to do it so bad last year when I first heard about it but I couldn't and I'm SO relieved that they decided to come back with it this year despite shutting down their blog this past January.)
Keep doing my devotions every day.
GET BETTER AT SCHEDULING READING TIME
Work at the fairgrounds as much as I can.
Blogging:
Figure our what I should do with my book club next year.
Start thinking about changes I can make to my blog to make it better in the coming new year.
Prep for Christmas posts.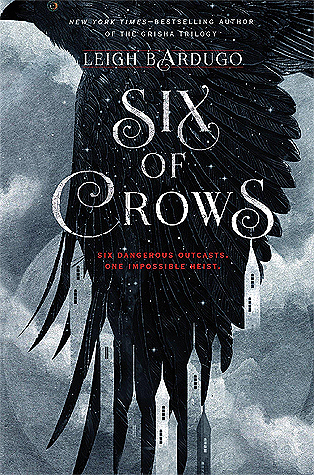 The only ones I absolutely HAVE to finish this month are Six of Crows, The Hunted, The Shadow Queen, and I have to at least start The Snow Queen. If I do all that then hopefully I'll move on to others, but we'll see. Setting low and more realistic expectations for myself this month, as you can see. 😂 I've resigned to the fact that I'll just have to spend the time in between Christmas and NYE doing nothing but binge reading to meet my goal.
So yeah, there's my looooong list of life goals this month. 😂 Understandably I think I need to step back from blogging a little this month. I still have a few posts planned, but they may be a little sporadic this month so I can focus more on planning posts for Christmas next month, Nanowrimo and all of my other crazy ambitious things I need to start thinking about. With that said I will be back on Tuesday with The Sunshine Blogger Award!
☀️

Bye! ♡
Follow
All credit goes to the authors of the images.
<a href="https://www.freepik.com/free-vector/blue-christmas-card-in-watercolor-style_816724.htm">Designed by Freepik</a>
<a href="http://www.freepik.com/free-vector/soft-background-with-a-cute-blue-watercolor-stain_1064674.htm">Designed by Freepik</a>
<a href="https://www.freepik.com/free-vector/colorful-watercolor-autumn-background_2729914.htm">Designed by Sketchepedia</a>
https://www.goodreads.com/
Hello November Graphic:
https://www.pinterest.com/pin/508414245418080261/
Kermit Gif:
https://giphy.com/gifs/excited-muppets-kermit-DpB9NBjny7jF1pd0yt2
Best of the Bunch:
https://cocoonofbooks.blogspot.com/p/best-of-bunch.html