Hello Book Bloggians! Welcome to Blogoween #5! Today I am linking up with Kaleena @ Reader Voracious with her prompt, An Evening of Mystery and Murder, inspired by the board game and movie, Clue!
I love Clue, so I was excited about this prompt and it was pretty fun to do! Read on to guess the killer of my version, and don't forget to blog hop back to Kaleena's post and play along with hers! 😄
Explanation:

You're hosting a Halloween-themed dinner party and seven of your favorite morally gray fictional characters and/or villains have accepted your invitation. Sometime during the party there is a murder, and there are only seven suspects – you and your guests. Who did you invite, who was murdered, what was the murder weapon, and where in the house did it occur.
Maven Calore from Red Queen

Werner Pfennig from All the Light We Cannot See

Peter Kavinsky from To All The Boys I've Loved Before

Amy Gumm from Dorothy Must Die

Charlotte Holmes from A Study in Charlotte

Warner from Shatter Me

Lyra from To Kill a Kingdom
Well, this is definitely an interesting bunch. We have royalty, a Nazi, a regular guy from this world, a regular girl from this world who became a witch in another one, the descendant of Sherlock Holmes, a military genius, and a Siren. 😂 Yikes.
I'm sorry, but it's got to be Peter. Logically he is the only one out of this group who doesn't really possess any special skills and hasn't been through any situations even close to near what everyone else has, so he would be an easy target. And if I'm being totally honest he's kind of a jerk. Lara Jean deserves better. 😂
He was found in the library by Maven with the dagger sticking out of his chest, right in the middle of his heart.
Who do you think is the killer?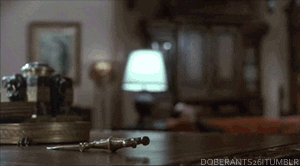 I hope you enjoyed this short little post! And I hope no one is too mad at me for killing off Peter. This is just for fun and that's just my opinion of him. Stay tuned for the reveal of the killer at the end of my final Blogoween post on the 31st! Have fun sleuthing! Bye! 👻
Follow
All credit goes to the authors of the images.
<a href="https://www.freepik.com/free-vector/blue-christmas-card-in-watercolor-style_816724.htm">Designed by Freepik</a>
Credits:
https://www.canva.com/
<a href="https://www.freepik.com/free-vector/halloween-background-with-full-moon-bats-and-trees_2880788.htm">Designed by Freepik</a>
Credits:
<a href="http://www.freepik.com/free-vector/soft-background-with-a-cute-blue-watercolor-stain_1064674.htm">Designed by Freepik</a>
Kaleena's Blog:
https://readervoracious.com/2018/10/06/blogoween-an-evening-of-mystery-murder/
Gif:
https://giphy.com/gifs/boredom-clue-1Xgi2lSYyjIu4