Hey guys! Are you ready for Blogoween #2? I am! Today I am using the prompt created by Anthony @ Keep Reading Forward; The Halloween Creatures Tag 2.0! Go click the link to read his original post and see his answers!
Now, without further ado, let's go do the tag! 😄
3. Tag 1 to 13 other people
4. Link back to the original
*And if you are doing this tag for Blogoween, you can use #blogoween to share your answers on Twitter!
Witch: A magical character or book.
Ooh, there is so many I could use for this, but let's go with one I don't tend to talk about as much:
This series is very magical. It's a Wizard of Oz retelling and there's lots of magic, whimsy, witches of course, and creepy Tim Burton-like vibes in this version of Oz. It's a little dark, but the first book is so great with lots of action, amazing settings, and sassy characters. 😉
Werewolf: The perfect book to read at night.
Hmm, I don't know about this one. Pretty much the only time I've been making for myself to read lately is in bed before I go to sleep, so basically that's all my books. And I assume this is supposed to mean a creepy horror book, but I don't really read those, and if I did I wouldn't want to read them at night. 😂
But I guess I'll go with Blackthorn Winter. It's a murder mystery, but it isn't too scary, and it's a nice book to curl up with when it's dark and cold outside. 😊
Frankenstein: A book that truly shocked you.
I've definitely answered a question like this before, and still I can't think of a better answer than this:
Seriously, it's been months since I read it and I'm still in a little bit of denial about who the killer was.
Devil: A dark, evil character.
Maven is pretty dang dark, and I can't stand him!
Grim Reaper: A character that should have never died.
SPOILERS!
The best one I can think of is Prim from The Hunger Games, and I think everyone who's read it would agree with me. If I remember right, technically she was still too young to be a medic, and she shouldn't have even been there when the bombs went off. President Coin let her go pretty much just to hurt Katniss, and it's all her fault! 😩
Zombie: A book that made you "hungry" for more!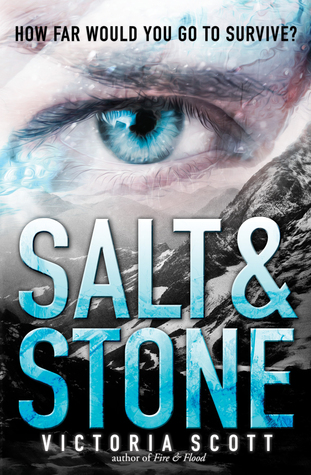 I really really really need to see how this series ends! WHY won't the author just write a third book already?! 😭
Gargoyle: A character that you would protect at all costs.
Huh. This is a hard one. I don't really think there are any characters I feel especially protective over, but I know I wouldn't want anything bad to happen to the members of The Mother-Daughter Book Club and their families, because they are all so pure and I love them so much!
Vampire: A book that sucked the life out of you.
Ugh. I feel terrible about this, because there were some little things that I liked, but...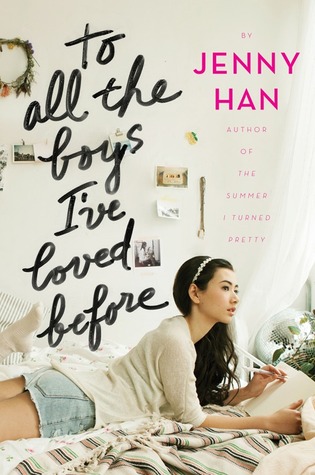 I just did not ship the romance and that's basically the whole plot of the book, so it made it very frustrating and not very fun for me to read. 😕
Ghost: A book that still haunts you.
Hmm, I think I'll have to go with Uprising.
Sometimes I still think about it and it makes me sad, but hey, the best books are the ones that usually break our hearts, right? 😂
Demon: A book that really scared you.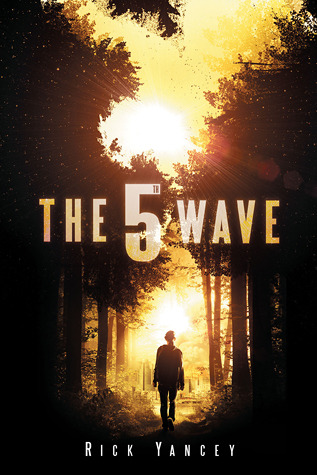 I don't normally read scary books by choice, but I didn't really know what to expect going into this one. At first it was okay, but even though it's about an alien invasion it was surprisingly and disturbingly realistic. I could actually imagine it happening in real life, and it creeped me out way too much and just gave me all of these negative and depressing feelings that I did not enjoy. I got about a quarter way through it before I got to all of the child soldier stuff and that just pushed me over the edge and I was just like, NOPE no more! And so I gave up and had to DNF it. 😔
Skeleton: A character you have a bone to pick with.
*laughs* Oh boy. I really didn't want to use To All the Boys again, but since it's the most recent book I finished as of writing this and my feelings are still fresh, I don't think I can answer this honestly without using this book, and that's part of the rules, and because I'm a proud goody two shoes I have to follow them. 😂
Okay so...the issue I have is...I don't like Peter. I can't stand him. I just can't. Now before you all throw rocks at me, just hear me out: I just feel like the book never gave me a legit enough reason to like him more than Josh. Even after finishing it, I still think he's pretty much a player and a jerk, and I was never fully convinced that he actually loved Lara Jean. I hated how he and basically everyone else, basically shamed her for being introverted and liking to be at home and spend time with her family and knit and be creative alone in her room instead of going out and going to parties like everybody else. NEWS FLASH! YOU DO NOT NEED TO BE LIKE EVERYBODY ELSE!!!!!!! WHY was that so hard for everybody to understand?!
I just felt like they were basically saying there was something wrong with her for being herself, and honestly I just agreed with Josh and Margot throughout the whole book that she could do better than him and all of that just made me so angry.
Ugh, I'm sorry. This is turning into another rant, but if you want to know the rest of my opinions you can read my full review of it here.
Mummy: A book you would preserve throughout time.
Wow, this is a hard question. It's kinda like asking if your house was on fire and you could only save one book, and you were only allowed to own only that book for the rest of your life! 😱
But I honestly think I'd go with this one. It's the 6th book in The Mother-Daughter Book Club. There are definitely other books that are special to me, but right now, I think I would most like to carry a book from this series through my life. It gives me a lot of character inspiration for my own writing, it is just very comforting and easy to read, and I'd love to reread this series again. I'm not sure if I have a favorite book in the series, but right now I only own the first two books and this one, and out of the three I think I like this one the most. 😊
Creepy Doll: A cover too scary to look at.
I mean, this has kind of a creepy doll on it, but I don't really think it's that scary. The books I read don't really have scary covers, so this is the best I could come up with. 😂
Monster Mash: It's fun to be with your friends on Halloween! Tag your friends!
Cait @ Paper Fury
Amy @ The Little Book Nerds in the Corner
So that was Anthony's Halloween Creatures Tag! It was really fun participating in Blogoween with it and picking all the cute little creature graphics, (though it took a really long time to decide which ones to use and to format them. 😂)
If you want to do this tag for yourself, then go for it! And be sure to link back to Anthony's blog! I'll see you back here on Saturday for my September Wrap Up/October Goals, and on Tuesday with another surprise Blogoween post. Bye! 👻
Follow
All credit goes to the authors of the images.
<a href="https://www.freepik.com/free-vector/blue-christmas-card-in-watercolor-style_816724.htm">Designed by Freepik</a>
Credits:
<a href="http://www.freepik.com/free-vector/soft-background-with-a-cute-blue-watercolor-stain_1064674.htm">Designed by Freepik</a>
https://www.canva.com/
<a href="https://www.freepik.com/free-vector/cute-halloween-background-in-flat-design_2880773.htm">Designed by Freepik</a>
Book Covers:
https://www.goodreads.com/
Blogoween Question Headers/I Tag You:
<a href="https://www.freepik.com/free-vector/watercolor-happy-halloween-frame_3010335.htm">Designed by Pikisuperstar</a>
Anthony's Blog:
https://keepreadingforward.wordpress.com/2018/09/18/blogoween-my-prompts/
Graphics:
Zombie and Creepy Doll:
<a href="https://www.freepik.com/free-vector/watercolor-pack-of-kids-with-halloween-costumes_1324145.htm">Designed by Freepik</a>
Bat Gargoyle:
<a href="https://www.freepik.com/free-vector/funny-girls-with-halloween-costumes_1324149.htm">Designed by Freepik</a>
Grim Reaper:
<a href="https://www.freepik.com/free-vector/halloween-kid-costumes_1316872.htm">Designed by Freepik</a>
Witch and Devil:
<a href="https://www.freepik.com/free-vector/lovely-hand-drawn-halloween-kids_3027121.htm">Designed by Freepik</a>
Demon:
<a href="https://www.freepik.com/free-vector/halloween-pack-of-lovely-children_1324151.htm">Designed by Freepik</a>
Ghost:
https://www.freepik.com/index.php?goto=74&idfoto=1349496&term=cute%20halloween
Mummy:
https://www.freepik.com/index.php?goto=74&idfoto=1347728&term=cute%20halloween
Vampire and Skeleton:
https://www.freepik.com/index.php?goto=74&idfoto=1316485&term=cute%20halloween