Hello Book Bloggians! Today I am doing an original prompt that I had an idea for; comparing book characters to Halloween candy! This was really fun to put together so I hope you guys like it! 😄
*I took a couple of quizzes that I found on Pinterest that helped me decide which candy should be assigned to who, so go check them out if you want! 😊
1. Lara Jean from To All The Boys I've Loved Before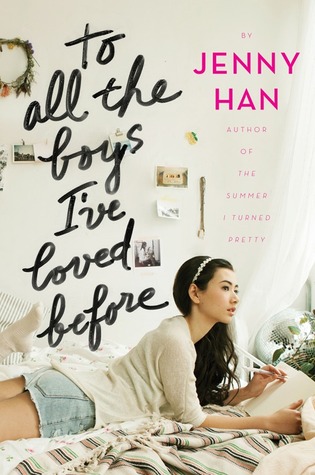 This chocolate bar is classy and creative with soft and gooey stuff on the inside, just like Lara Jean! She loves classic and vintage things, and she is sweet and a romantic that wears her heart on her sleeve.
2.
Tris from Divergent
Tris is wild and free and doesn't conform to any one "color or flavor" like Skittles! If any candy out there was Divergent, I think Skittles definitely qualify.
3. August from A Thousand Perfect Notes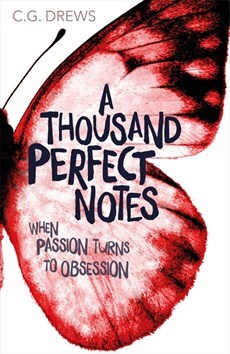 August is cheerful, fun, bright and colorful and always makes people around her feel better. She is pure sugar and positivity and is addicting. You can't eat just one M&M, and you can't hang out with August once without becoming friends. 😂
4.
Amy from Dorothy Must Die
Sour on the outside, sweet on the inside. Not much else needs to be said. 😂
5. Nessa from Ice Like Fire
Sweet and loyal, but has been through some rough things, hence the crunch. 😂 Nessa's optimism and loyalty is her greatest strength, despite her troubled past.
6. Alosa from Daughter of the Pirate King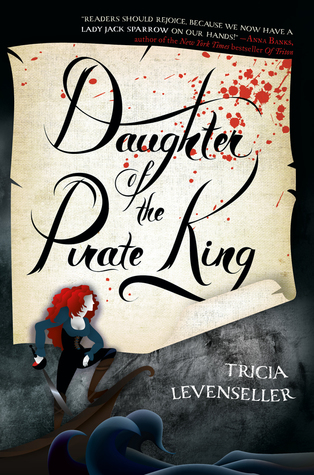 Similar to the personality of the Sour Patch Kids, but in a different way. Spicy on the outside, but soft and chewy on the inside! She's a ruthless pirate full of sass and witty comebacks, but has a compassionate side.
What are some book characters that you can think of that resemble Halloween candy? Do you agree with my list or would you change some? 😊
I'll see you back here on Tuesday with my review of Splintered by A.G. Howard, and Wednesday on Halloween, for my last Blogoween post! Bye! 👻
Follow
All credit goes to the authors of the images.
<a href="https://www.freepik.com/free-vector/blue-christmas-card-in-watercolor-style_816724.htm">Designed by Freepik</a>
Credits:
<a href="https://www.freepik.com/free-vector/colorful-watercolor-halloween-background_2907973.htm">Designed by Freepik</a>
<a href="http://www.freepik.com/free-vector/soft-background-with-a-cute-blue-watercolor-stain_1064674.htm">Designed by Freepik</a>
https://www.goodreads.com/
Candy:
Twix: https://www.google.com/search?q=twix+bar&source=lnms&tbm=isch&sa=X&ved=0ahUKEwiLsOij5aLeAhXwJTQIHYGcDC4Q_AUIDigB&biw=1440&bih=716#imgrc=dW66Nsqp-Pz8DM:
Skittles: https://www.google.com/search?biw=1440&bih=716&tbm=isch&sa=1&ei=1lfSW5_WNPXq9APrvb_YCw&q=skittles&oq=skittles&gs_l=img.3..0i67l6j0j0i67j0l2.206786.209045..209203...0.0..1.271.1459.0j7j1......2....1..gws-wiz-img.....0.XUQD1FWNGqQ#imgrc=6SYtCbSl0tyjVM:
M&Ms: https://www.google.com/search?biw=1440&bih=716&tbm=isch&sa=1&ei=qVjSW4W0MZyr0PEP8ZKgoAk&q=skittlesm%26ms&oq=skittlesm%26ms&gs_l=img.3...212332.214850..214970...0.0..0.131.383.0j3......1....1..gws-wiz-img.......0i10i24._buJs0xiH0s#imgrc=gW0tHSVivTg1KM:
Sour Patch Kids:https://www.google.com/search?biw=1440&bih=716&tbm=isch&sa=1&ei=glnSW8vrH6zB0PEPxMuv0Ak&q=sour+patch+kids&oq=Sour+Pa&gs_l=img.1.0.0l10.248099.253267..255197...0.0..0.176.1170.0j7......2....1..gws-wiz-img.....0..35i39.nbHTOdmeQZI#imgrc=BCy3s2NW4a0wZM:
Crunch Bar:https://www.google.com/search?biw=1440&bih=716&tbm=isch&sa=1&ei=g1rSW8G2DMTl9AO8o6jgAg&q=nestle+crunch+bar&oq=nestle+cruc&gs_l=img.1.1.0i10i24l3.125971.128598..131216...0.0..1.138.1442.0j11......2....1..gws-wiz-img.....0..0j0i67.LcdT_C1y0Eg#imgrc=c9LBhw6QA2a-oM:
Hot Tamales: https://www.google.com/search?biw=1440&bih=716&tbm=isch&sa=1&ei=9FvSW6p58L_Q8Q-xo6uwCQ&q=hot+tamales&oq=hot+tamales&gs_l=img.3..0l10.50749.55216..55489...0.0..1.247.1603.0j10j1......2....1..gws-wiz-img.....0..35i39j0i67.PJ8C7xGVbf8#imgrc=Z8Iy4XxHb61HyM:
Quizzes that helped me:
http://chewthefat-chewingthefat.blogspot.com/2012/10/a-halloween-personality-quiz.html
https://www.buzzfeed.com/joannaborns/what-candy-matches-your-personality?utm_term=.lkvkwqmoZ#.kjMPR6415