Top Ten Tuesday is hosted by That Artsy Reader Girl and this week we are taking a break from all things bookish and embracing our love of movies! 😄 I came up with a great list of my favorites, so let's get into it!
This is like my favorite TV show ever and I'm SO sad it is over, though I'm not surprised it didn't last much longer after season 6. I still have not been able to make myself watch the final episode yet, but I probably will this fall sometime.
Ah, of course there's these classics. I've been really on a pirate kick lately with all of these awesome pirate themed YA books coming out, and they've really made me want to binge these all over again.
This is definitely one of my favorite shows of all time too, right up there with OUAT! I LOVED the characters and the humor and action of homicide detective drama. I loved that he was a writer and Castle's relationship with his daughter was a lot like mine with my mom, and I had so much fun laughing about it and bonding with her while we watched it together through my teenage years.
I'm so so so so sad that it was cancelled due to all of the drama within the cast, and to this day I still haven't been able to bring myself to watch the final episode of this one either. But one day I would love to go back and binge them all straight through but I can't seem to find it anywhere except if I got the DVDs on Amazon, which I need to save up for for a while. 😩
It would be an epic fail if I didn't talk about this show. It is so beautiful and the writing is freaking amazing and the cast is awesome and it's so relateable and it makes you laugh and cry (a lot!) and seriously everyone should watch this!
This is one of the few non-fiction shows I love to watch. I've seen every episode every year with my mom since the day it started when I was like what, 7? 😂 So a loooong time. I love watching all the talent from all over the world on this show; there have definitely been some weird ones, but I live for the amazing ones with really touching and inspiring stories that make me really happy or want to to cry my eyes out.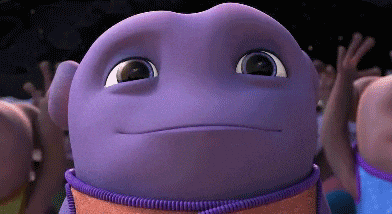 I grew up watching this movie and I love it so much! The story, the music, everything! I recently was able to watch it in a movie theater for the first time and I hadn't watched it until then in a few years and I suddenly connected with everything going on in it as an adult that I missed when I watched it when I was little. Also this is one of my mom's favorite movies and here's a little fun fact; my mom actually got to meet the real life Maria von Trapp that this was based on when she was 16, so I really feel connected to her when I watch it. 😊
I LOVE this movie! My favorite scene is the car chase. It's hilarious! I can watch this movie over and over again and I still love it. 😂
This is the best Peter Pan movie adaption ever made. Hands down. Your argument is invalid. 😂 Also, I'm pretty sure this might've been the very first movie I saw in a theater? I must've been like 5?
This is another one I never get tired of. I was like 6 months old when this movie came out, so I literally grew up watching it, though I can't remember how old I was when I actually did watch it the first time. 😂
This is one of the best shows ever made! I'm SO mad that they did end up cancelling it, though not surprised because NBC is stupid and all they care about is live ratings, WHICH NO ONE CAN CONTRIBUTE TO BECAUSE NO ONE WATCHES LIVE ANYMORE! IT DOESN'T MEAN IT'S NOT A GOOD SHOW UGH!!! 😡
Ahem. Sorry. Got kinda carried away there. But UGH of course they left on the worst cliff hanger in history! (Haha no pun intended. 😂) But at least there's rumors of it becoming a TV movie so they can wrap it up a little better? So at least I have one tiny fraying thread of hope. 😔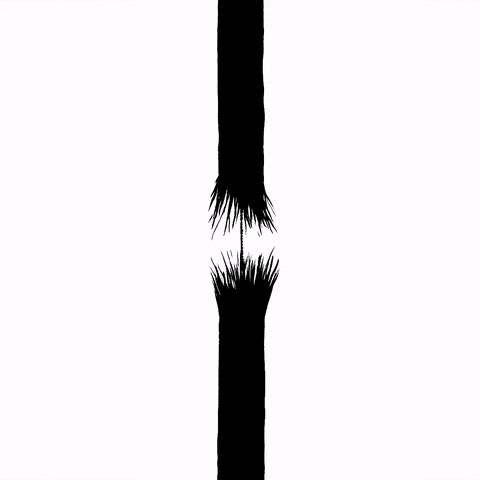 What are some of YOUR favorite TV shows and movies? What have you been binge watching recently?
See you next time with my review of A Thousand Perfect Notes by C.G. Drews! 😄
Follow
All credit goes to the authors of the images.
<a href="https://www.freepik.com/free-vector/blue-christmas-card-in-watercolor-style_816724.htm">Designed by Freepik</a>
<a href="http://www.freepik.com/free-vector/soft-background-with-a-cute-blue-watercolor-stain_1064674.htm">Designed by Freepik</a>
https://www.canva.com/
<a href="https://www.freepik.com/free-vector/retro-popcorn-background-and-movie-tickets_1020080.htm">Designed by Freepik</a>
That Artsy Reader Girl's Blog:
http://www.thatartsyreadergirl.com/
Movie/TV Covers:
Google Images
Gifs:
https://giphy.com/gifs/happy-gif-almost-home-vLYhqgHMk9h04
https://giphy.com/gifs/manacontemporary-art-gif-eduardo-basualdo-l0K3Z9HokqxA3pRsY