Hello Book Bloggians! I saw this tag over on Victoria's Book Blog and thought it would be the perfect time to do it since public school in my district started this week. I don't start my class at the community college until the 29th, so luckily I still have another week and a half of summer! As you are reading this I am currently on a crazy long day trip to Homer today, so you will know more about that in my next post on Tuesday! Oh and the original creator of this tag is Jenny @ Jenny Unscripted. Now with that said, on to the tag!
Language Arts-Name a Book or Author Whose Writing Style You Like
This is always a hard question to answer because writing style usually isn't the first thing I notice in books, but I guess I'll go with To Kill a Kingdom. I really liked the descriptive world building in this one.
Math-A Book That Frustrated You
I was SO sad that this frustrated me. I loved the first book! Like, loved. I gave it five stars! But I could only give this one three! 😩 I don't understand what happened; this felt so different from Red Queen! It was such a struggle to get through because I thought some parts were boring, I didn't like how callous Mare had become, and I hate Maven so I'm a little worried about where the series might be headed. But I don't want to give up on it because I loved the first one and I wanted to be in this fandom so bad! Ugh, WHY Glass Sword? WHHHHYYYYY.
Science-A Book That Made You Really Think or Question Things
This book was so good. I had no idea who the killer was and the plot twist totally threw me. Even a couple months later I sometimes still catch myself thinking about it. I'm still shocked.
History or Social Studies-Your Favorite Book From a Different Time
I think I'm going to pick one from the past and one from the future, since there are two in mind that fit this category that I really love, but they are completely different from each other.
Past:
Future: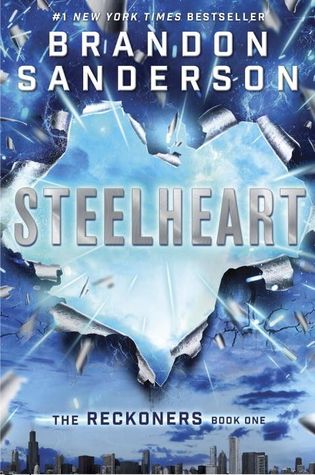 Art-Your Favorite Book With Pictures
I don't usually read a lot of books with pictures in them and I don't usually enjoy reading graphic novels, but I happened to read this one last year cuz I thought it looked cute, so I guess I can count it. 😂
Drama-A Book You Want As A Movie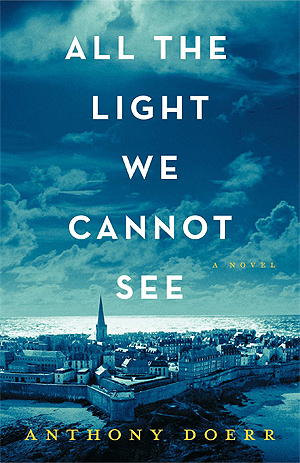 Well I didn't want to put Steelheart on here twice, especially because I've already used it for multiple answers in other tags, so I will go with this one. I think it would make such a great and inspiring movie someday! (And if you want to see some other books I'd want movie adaptions for, you can in this post. 😊)
Band-A Character You Think Would Like The Same Music As You
This is such a hard question cuz my music taste is kinda all over the place, but lately I have been listening to a lot of Disney and songs from Broadway musicals, so I went back through my reading challenge on Goodreads and decided that Jess from the Mother-Daughter Book Club would most likely share my love of those genres. Throughout the series she is involved in musical theater and choir, and I remember a scene in one of the books where she mentions that her favorite song to sing with her mom is "When You Wish Upon A Star," which everyone knows is basically the theme song for all of Disney, even though it's from Pinocchio. 😂
Lunch-Food From A Book You Would Love To Try
I usually have such a hard time remembering certain books with food in them, but this one has such great food love in it that it totally stands out. Throughout the series there is mentions of a favorite ice cream shop that the characters love, they always bring snacks to their meetings themed around whatever book they're reading, one of the main characters mom has a reality cooking show that she films from her home, and in this particular book, Pies and Prejudice, the grandmother of one of the main characters opens a Jane Austen themed tea shop! Food is literally everywhere in these books! 😋
The Bus Ride Home-A Book You Find Relaxing
I know I shouldn't use this series for a third time in a row, but I really don't know what other book I would use for this question. I just love this series so much and it's so relaxing to read because I already know I love it. And the fact that it's middle grade and not as well known kind of takes the pressure of critiquing it too much off of me, unlike if I were reading an extremely hyped YA book, you know?
Extra Credit-A Book Someone Told You To Read And You Actually Liked
I had never heard of this series before my friend gave this book to me as a present on my 18th birthday. I wasn't sure what to expect from it, but I saw "Disney retelling" and was instantly intrigued. I read it and it was so happy that I loved it even more than I expected. It was such an interesting twist to the Aladdin movie that I loved. 😊
So what do you guys think? What books would you pick for these "subjects?" Are you going back to school soon? Are you excited or totally dreading it? I'm kinda both. 😂
See you Tuesday! ♡
Follow
All credit goes to the authors of the images.
<a href="https://www.freepik.com/free-vector/blue-christmas-card-in-watercolor-style_816724.htm">Designed by Freepik</a>
<a href="http://www.freepik.com/free-vector/soft-background-with-a-cute-blue-watercolor-stain_1064674.htm">Designed by Freepik</a>
https://www.canva.com/
Book Covers:
https://www.goodreads.com/
Jenny's Channel:
https://www.youtube.com/watch?v=9qsFPEF-_R0
Victoria's Blog:
https://victoriasbookishblog.blogspot.com/2018/08/the-back-to-school-book-tag.html
Gif:
https://giphy.com/gifs/food-hungry-mwD0VOVS7tQli