Hey guys! Wow, I just realized that June marked a whole year since I started doing monthly wrap ups, so I've been doing this over a year now! 😱
Well to sum up July...I feel like it was a huge blur. But yet I feel like the whole past two years have been a blur. Time just moves too fast! 😂 I was REALLY struggling with a huge reading slump since June, so I don't think that I got that much done this month, but I am feeling pretty optimistic that I can get out of it this month cuz I'm really excited about what's on my TBR, so let's see what I did this month and what I have planned for August!
*I'm sorry this post is a little late, I meant to write it yesterday but I ended up not having time, and I keep underestimating how long it takes me to write a post, especially wrap ups cuz they are loooong, so again I'm posting this at midnight. 😂
Finish stuff from April's Camp Nano!!!!!!!! ❌✅(Uh, I didn't finish everything, but I did work on it a little bit, so I guess this is mostly a win?)

TRY to participate in this month's Camp Nano at some point? I might change my project, I don't know. ✅(I did it, but I only worked on the outline for The Quiet Girl and only wrote about 1,000 words all month. 😂 I still wanted to participate, but I wanted to focus more on reading and other things, so I kept it pretty laid back.)
Here's a pic of my cute Camp Nano set up in my bullet journal. As you can see, I only worked on it 4 days out of 31. 4 DAYS! 😑Yeah I probably could've paid more attention to it.
TRY to at least START outlining The Quiet Girl! ✅(I did this for camp nano!)

Start world building pirate series? And at least put those plot bunnies in a more organized space? (I didn't move my notes from my phone into a notebook yet, but I have been building my Pinterest board and trying to decide on names for my main characters at least. I've narrowed it down to a few but I still haven't decided yet.)
Prioritize all my crap!!!! 😂

✅(Kind of, I guess? I'm really trying! It'll be easier when I finish redoing my room and I start school.)
Think about birthday gifts to put in a package for my friend so I can mail it to her when she goes back to college and start putting it together! ✅ (A little bit. I started putting some things for her package together in one place until I can get the rest of it to put in it. Her birthday was at the end of July, but she doesn't start school until the end of August so I won't have an address to send it to until then, so that gives me a whole extra month to work on it. 😊
Get ready for school ✅❌ (Kinda. I am officially registered and I have ordered my textbook, and more or less I think all of my ducks are in a row, but I don't think I'm actually ready for this, you know? It hasn't sunk in yet. So basically, physically? Check. Mentally? NOPE. 😂)
Make more bookmarks ✅(YES! I did a tutorial on it and it was so much fun!)

Paint nails more✅❌(I did once, just a simple brown color, nothing fancy. But I would've LIKED to have time to do something more fancy. 😂)

Keep practicing driving ✅❌(I did once, and then I LOST my permit and had to order a new one so now I have to wait for it to come in. I'm so disappointed in myself. I usually almost never lose important things like that and I'm so mad cuz I always keep it in my wallet and that's where it was supposed to be, but then all of a sudden it wasn't. We looked everywhere and I still have NO IDEA where it went.

😔)
TRY to make a disciplined time for writing, or at least a day designated to work on projects I never have time to finish. ❌(Hahhahhaah....yeah this didn't happen. 😂 I think this will be easier for me to set up closer to when I start class though.)

Go on a road trip to Homer again before school maybe?❌(We are planning one for a couple weeks from now, but I'm not sure exactly what we are doing yet. We might just go to Soldotna instead cuz it's closer, but I hope we still get to go. Homer is so nice and I would love to go again.)

Go kayaking!❌(I don't think I'm going to get the chance to this summer at all. 😭)
SERIOUSLY start getting to bed earlier! ❌(Uhhh...yeah that didn't happen. 😂 I have gone to bed at like 2 and 3am multiple times this month. I really need to work on this.)

TRY to be more aware of my sugar intake. ✅❌(I tried to cut back on ice cream a couple of times this month, but it's hard cuz we keep so much ice cream on hand at our house and we like to frequent Dairy Queen for the 5 buck lunch deal. 😂 The Jurassic Chomp Blizzard is sooo good!)

Keep working on that TBR for next year.✅(I finished going through my Goodreads and writing down titles on my TBR that seemed interesting and ones that I knew were hyped up that I know I need to catch up on, so now I just need to go through and read all of the blurbs and decide which ones I want to make a priority. And yes I know I still have 5 months until 2019, and I will probably add more to my list before January, but this is just to help me organize my brain. I just love organizing, okay?! 😂)
Try not to fall too behind on TV shows? ✅ (I still haven't brought myself to be able to watch the very last episode of OUAT, though. 😭 I still can't believe my favorite show is over! (even though I kinda saw it coming) I feel like the last tie to my childhood has been severed!)
Go to my friend's wedding✅(I survived! 😂 It wasn't too bad, but it was a little awkward cuz the only people I knew there was the bride, her mom, the maid of honor, and the photographer, who also went to our school and dated one of my friends from Battle of the Books..so yeah. I didn't stay long, but all the decorations and her dress and everything was really pretty, and it was nice to say hi to her, since I haven't hung out with her for like a year. 😊)
Do a collab?❌

Do a planner post!✅ (Check! You can read it here! 😉)
Calamity by Brandon Sanderson✅ (I buddy read this with Amy, and the most important thing I got out of it was the knowledge that she reads very fast. And I read...veerry slow. 😂)
Titanic:Voices of the Disaster by Deborah Hopkins✅
Glass Sword by Victoria Aveyard✅
Burning Midnight by Will McIntosh✅
Yellow Brick War by Danielle Paige✅
Fire and Flood by Victoria Scott✅
Salt and Stone by Victoria Scott❌
Six of Crows by Leigh Bardugo ❌
A Thousand Perfect Notes by C.G. Drews❌
The Hunted by Matt De La Peña ❌
Now I'm linking up with The Best of the Bunch; a challenge where we pick a favorite out of all the books we read each month, hosted by A Cocoon of Books!
My pick for July's Best of the Bunch is...
Fire and Flood by Victoria Scott! (Though technically I read this on August 2, I've read it as of this post, so I'm still counting it. 😉) I tried to binge read this one and it's sequel in 24 hours on Thursday, but I was only able to finish just this one and about a quarter of the sequel, Salt and Stone. I really enjoyed this book more than I thought I would! At first I was confused, because the concept seems very dystopian, but apparently it's set in present day. So it took a while for me to wrap my head around how the race worked, because I had so many questions and they don't tell you anything until the end but that made it that much better when all of the pieces fit into place! It was definitely action packed, and I love Tella and her strength and sense of humor, though in the beginning I thought she was so stupid for not knowing what she was getting herself into. But I liked her more and more towards the end, and the other characters and their dynamics grew on me too. 😊
I was a little disappointed that I had to go with this one though, because I expected Calamity to be my favorite book for this month, but the ending of it was a little unsatisfying and that and almost all of the other books I have read recently have been kinda disappointing so it wasn't helping my reading slump much. But Fire and Flood really had me engaged and I'm really excited to finish the sequel and start new books along with it because I think Fire and Flood might've helped me get out of my slump! 😄
Books Read During This Month: 5
Books Finished In This Month: 4
Total Pages Read: 1,317
Average Rating: 3 stars
Huh. I guess I didn't do as bad this month as I thought! I feel like I've only been able to read two books.
😂
Decide on character names for pirate series. And possibly start moving notes into my notebook?
Try to finish stuff from my April Camp Nano project.
Try to keep working on the outline for The Quiet Girl and figure out an actual plot for it!
Learn to prioritize. Seriously. 😂
Pack and send my friend's birthday package.
Make more bookmarks and do more art! (This will be so fun once I have an organized space to do it in. 😊)
Do something more fancy and fun with my nails.
Practice driving!!!! (It's starting to get darker earlier and I'm starting to freak out because there is still so much I need to practice I'll feel confident enough to get my license and before it's winter! 😨)
Road trip one more time before school!
Get to bed by midnight every night!
Keep organizing next year's TBR.
TRY to be more aware of what I eat.
Don't forget about my TV shows.
Hopefully go to the State Fair at least once? (I like the Hello August graphic I found on Pinterest with the Ferris Wheel. I chose it because we have our fair at the end of this month and it's so cute and perfect! Definitely what I think of when I think of August.😉)
Try not to freak out that I'm going back to school for the first time in 2 years this month! It's official! I have my textbook ordered and everything! 😱
Hopefully help out working at the fairgrounds some more! When it gets closer to the start date they might have more projects for me to do. Today I finally got my first paycheck for it from last month! It was SUCH a great feeling! 😄
Redo my room! As soon as my roommate moves the last of her stuff to the room next door, I can move the furniture around and reorganize my own stuff and decorate and oh I'm so excited just thinking about it!
Not that I don't love my roommate.

She's great, I'm just REALLY excited about having my own room again! 😂
Get better at pre-writing posts!
Work on networking more. I STILL don't totally understand how this works. Even on the internet it's so easy for me to just keep to myself. 😩
Stop using so many emojis in my posts! It's becoming a bad habit. 😂😃😍😜😱😝😡😫😋😕😀
Just keep improving it in any little way I can.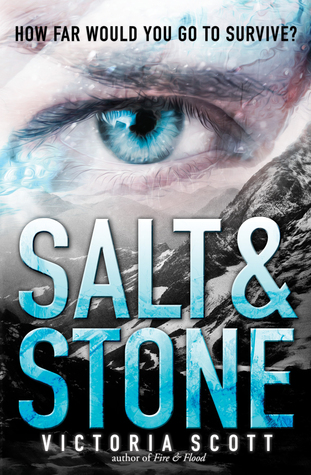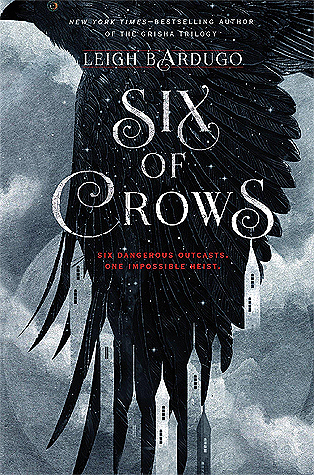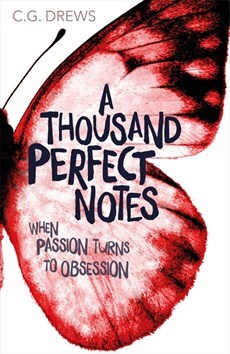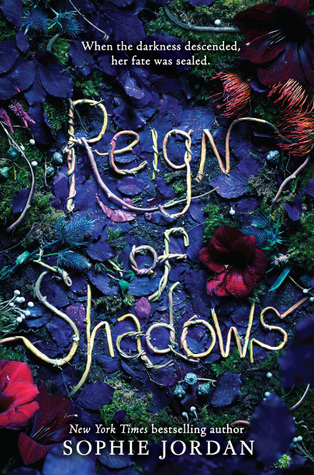 So yeah, this is a pretty ambitious TBR, but I'm hoping I can snap out of my slump and catch up on all of these because half of them I was supposed to start last month, but July I was busy finishing my June books I didn't finish, so let's see how this goes. 😂 I have hope of getting out of my slump though cuz I have two fantasies, two survival/action/dystopian(ish) ones, a historical fiction, and three contemporaries!
*I'm really excited for Six of Crows, but it's so intimidating! I looked on Goodreads and literally almost everyone gave it 5 stars! EVERYONE.

😦
How was your July? What do you do to get out of reading slumps? Do you like my new "What Do You Think?" graphic? I think it fits my blog's color scheme a lot better. 😊 Is anyone else starting school soon? What your favorite thing and least favorite thing about school?
Thanks for reading! Bye! ♡
Follow
All credit goes to the authors of the images.
<a href="https://www.freepik.com/free-vector/blue-christmas-card-in-watercolor-style_816724.htm">Designed by Freepik</a>
<a href="http://www.freepik.com/free-vector/soft-background-with-a-cute-blue-watercolor-stain_1064674.htm">Designed by Freepik</a>
https://www.goodreads.com/
Hello August Graphic:
https://www.pinterest.com/pin/316096467574111861/
Gif:
https://giphy.com/gifs/finny-dBi2FEKP11jTW