Hey guys! It's time for part 5 of The Down the TBR Tag!
If you don't know the Down the TBR Hole Tag, it was
created by Lia @ Lost in a Story and this is how it works!
Go to your Goodreads to-read shelf.

Order on ascending date added.

Take the first 5 (or 10 (or even more!) if you

'

re feeling adventurous) books. Of course, if you do this weekly, you start where you left off the last time.

Read the synopses

of the books

Decide: keep it

or should it go?
Okay, now that you know how it works, let's get into it! 😊
Delete. It looks cute, but there are lots of other Sherlock Holmes retellings out there that I know I want to read, and honestly, I didn't even remember this was on my TBR before I saw it, so I don't think I'll miss it.
Delete. I was really interested in this when I first added it, but not so much any more. Plus it sounds similar to some other books I'd rather read.
This was recommended to me by a friend years ago, but I just never really got around to reading it and I just don't think I'm that interested anymore. I think I'm getting a little too old for books like this.
Keep for now. This still looks kinda intriguing.
Keep for now. I don't know if I'll actually end up reading it, but the cover is just too pretty to ignore! 😂
Again, keep...for now. I really am not sure if I'll read it. It looks cheesy, but it also just looks fun and I'm actually interested. 😂
Keep...again only for now. The premise still interests me, and I don't think I've ever read a dystopian that wasn't set in the US, so that's cool. Plus, it kinda sounds like it's supposed to be an Anastasia retelling? If so, then HECK YES I want to read it! But it doesn't have very many good reviews and I kind of want to take a break from dystopian, but if I do start reading more of that genre again, I might pick this up.
Delete. I wasn't that interested in this book at first, but I put it on my Goodreads because everyone loves this author, but I realized I probably will never actually read this, and I shouldn't feel pressured to read it if I'm really not that interested. I do still want to try this author sometime though, because she has other books that I am much more interested in than this.
Keep for now. It does look interesting, and of course very hyped, but I still don't know when I'll get to read it. Maybe someday.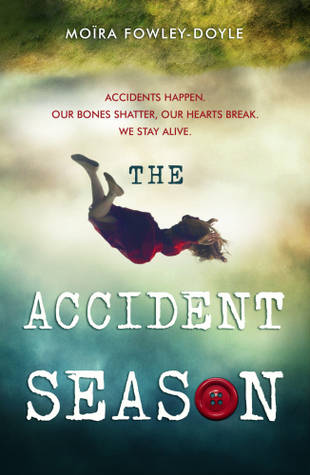 Keep. I wasn't sure if I was interested in this still, but the premise is still intriguing and also I think it's set in Ireland? Which I didn't notice before so that makes it even more interesting to me. 😊
So what do you think? Is there any books you think I should give a second chance? Which books have you read out of these? I'd love to hear your thoughts!
Follow
All credit goes to the authors of the images.
<a href="https://www.freepik.com/free-vector/blue-christmas-card-in-watercolor-style_816724.htm">Designed by Freepik</a>
<a href="http://www.freepik.com/free-vector/soft-background-with-a-cute-blue-watercolor-stain_1064674.htm">Designed by Freepik</a>
https://www.canva.com/
<a href="https://www.freepik.com/free-vector/watercolor-polka-dot-background_1362029.htm">Designed by Freepik</a>
Book Covers:
https://www.goodreads.com/