Hey Book Bloggians! Today the topic is "Best Books We've Read This Year (So Far,") but originally it was going to be a throwback, where we pick an old topic that we wanted to do. Since I've already done the Mid-Year Freak-Out Tag, I decided to go with the throwback that I was planning, "Books You Want to See Made Into Movies!
Top Ten Tuesday is hosted by That Artsy Reader Girl, so go check it out!
Now on to the post! 😊
I LOOOOOVED this trilogy when I read it a few years ago! I was so invested in the plot and the characters and I thought all three books together would make a great movie (because they're so short) kind of like in the style of the 1997 movie with how they did all of the effects and historical stuff. 😊

This book made me cry so much! You KNOW it's going to end terribly and you don't want to get attached to any of the characters because of it but they are all so loveable and you can't help it! And then it rips your heart out and stomps on it on the ground! 😭
But yet I loved literally everything about this book! I imagined it being such an inspiring movie if they did it right, and even though it's a middle grade book, it has such great themes and messages. Also I imagined Believer by Imagine Dragons playing during the trailer for it in a movie theater because if you've read this book and listen to the lyrics it really goes so well with it. It really reminds me of the strikes and the suffrage movement and all of the rough things that the characters went through.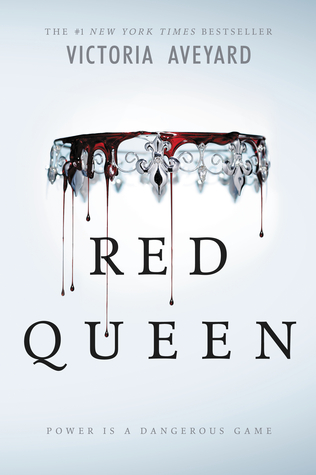 There were so many great descriptive scenes in here that I could imagine specific camera angles making it into a really awesome movie. The Queenstrial and the Bowl of Bones scenes were my favorites especially.
This book was AWESOME. It was SO much fun to read! It reminded me of Pirates of the Caribbean with all of the fun piratey action scenes, and the pirate/siren battle at the end was awesome, and just all of the world building and settings and the characters were so awesome and if they did it right it would be such a great movie!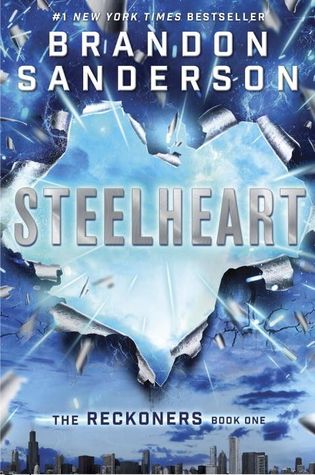 Of course, I had to mention this one. When I first finished it I had such a huge hangover from it and I daydreamed about it becoming a movie all the time. I even had a dream cast in my head of how I imagined the characters based on their descriptions. What do you think as Tommy Lee Jones as Prof? Anyone? 😉
This would be so fun as a movie franchise! We need more YA fantasy books made into movies I think. Not just romance and dystopian. Just imagine all of the settings! And the battle at the end! And the magic! 😍
OKAY I KNOW I just said we don't need anymore YA romances made into movies, but for the sake of this post, I'm also mentioning this one because it reminded me so much of the 2004 Hilary Duff Cinderella Story, which I grew up watching, so it made me nostalgic. But then again, maybe we really don't need another Cinderella movie out there. 😂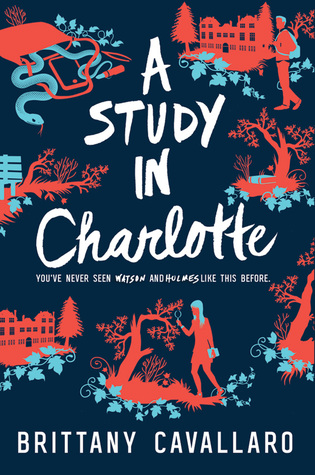 I think this would make a fun movie too. Or a TV show! I mentioned in my review it basically reminded me of the BBC Sherlock but for teenagers. 😊
This would make a great movie too I think. It has so much action! This book was the only one that actually scared me. (Probably because I had to take a trip to California right after I finished reading it 😂) It feels like it changes genres three times during it because everything happens so fast and it's so crazy! First it's like a typical summery contemporary teen book, then all of a sudden it's a disaster/survival book, and then by the end it's got this apocalyptic vibe. It's about the "Big One" earthquake that's supposed to hit California, so I guess it would be kinda like that movie San Andreas but set at sea?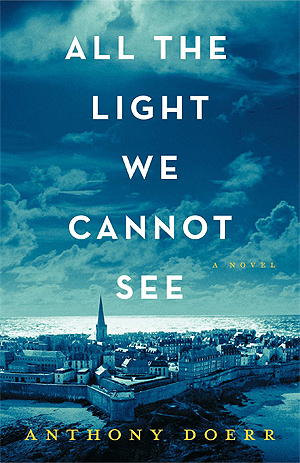 Oh man, this one deserves to be a movie so much! I imagine it being a really inspiring and emotional WWll movie kinda like The Book Thief. I mean, this won a Pulitzer! I would LOVE to see it become a movie one day! Hopefully they would do an amazing job with it that it deserves!
What are some books you would love to see turned into a movie? Do you agree with the ones I picked?
See you on Saturday! ♡
Btw, I'm so sorry it took me a long time to reply to all of your comments. I just realized yesterday that I stopped getting emails telling me when I have new comments, so I didn't even realize there were any! I have no idea how to get it fixed. I emailed Blogger telling them about the problem and I'm still waiting to hear back, so bear with me here! 😰
Follow
All credit goes to the authors of the images.
<a href="http://www.freepik.com/free-vector/winter-background-design_994864.htm">Designed by Freepik</a>
<a href="http://www.freepik.com/free-vector/soft-background-with-a-cute-blue-watercolor-stain_1064674.htm">Designed by Freepik</a>
https://www.canva.com/
Book Covers:
https://www.goodreads.com/
That Artsy Reader Girl's Blog:
http://www.thatartsyreadergirl.com/