Oh man, I feel like I accomplished nothing this month! But it flew by way too fast and I guess I was too busy enjoying my summer and kinda forgot I had other things I wanted to do? 😂
I did get to work at the fairgrounds for a little bit, and I'm pet sitting for my friend for about two weeks, so at least I was able to earn some money! 😄 But it did suck a lot of time out of my days that I wasn't expecting, so I guess I have to figure out how to balance that and all the projects I want to do, especially if I really take college classes again this fall.
Writing:
Start notebook for pirate series?❌ I didn't even try. But last night I was suddenly hit with a great idea for it and I couldn't stop brainstorming and the more I thought about it, everything seemed to fall into place, and that hasn't happened to me in YEARS! Maybe it's a good sign that I'm doing the right thing by finally taking a creative writing class this fall.

😄
Set up monthly writing goals and a schedule for my WIPs in my planner.❌ Haha, yeah, I never got around to this and I REALLY should. 😳
Try to finish up things from my April Camp Nano Project.❌✅ I kinda did, but not really. It's so frustrating! Every time I want to, I end up having to do something else and then I get behind on reading so I feel guilty and then I never have TIME! 😫 I swear this month I will prioritize this because it's driving me CRAZY leaving things unfinished!
Keep world building my fantasy series.❌Not really, I kinda put this one aside for a while, other than adding to my Pinterest boards, which I really don't need to be doing cuz there is MORE than enough things on them but it's addicting! 😂
Work on stuff for The Quiet Girl.❌✅ Kinda? I never stop thinking about it, and I wrote some things down in my notebook, but other than that I haven't done anything with it. (Except add to Pinterest of course. 😂) My project for Camp Nano was to outline it, but we are already a week into the month and I haven't even started yet! 😫
PREPARE for Camp Nano again!❌Ha ha ha....Yeah that didn't happen. 😰

Life:
TRY to not stay up later than midnight and get up by 10 EVERY day even when I have nothing planned! ❌✅ Kiiiinda? I really TRIED, but on average I'm still going to bed at 1am. But it's because I keep trying to fit in reading time and it's just not happening! 😞
Go camping!✅ YEEEEES! This was really fun! I got to make a glamping hideout in the back of the suburban and we made yummy food like this, and it was so nice! 😄
Apply to my community college and sign up for classes.✅ Check! Well, not the signing up for classes part quite yet, but we have met with an advisor and are still figuring out all the financial aid stuff, cuz dang I need it!
Apply to more jobs.✅❌ Well, I guess now I don't really need to? I don't know, I did start working at the fairgrounds a little bit, and also my friend said she'd pay me 50 bucks to pet sit for her while she's in Canada, so at least I'm FINALLY doing something to earn money! But I think in the fall I'm going to try to apply for the bookstore again and hope that that they might have a position open this time, and if that doesn't work out, I can maybe work at my new campus' library like I did when I was in high school?
Use my planner more efficiently.✅ Kind of I guess. My life is definitely busier all of a sudden, so I'm definitely needing it more! 😊
Try to get better at prioritizing.✅❌Kiiindaaa??? I don't know! I'm REALLY trying, but it's hard! Even though it's summer and the days are long, I still feel like there's not enough hours in the day! And I know in the fall they are going to get SO much shorter!

Bullet journal again.❌ Ugh, nope. 😔
Decide on an art project.✅Yup! But I don't know if I'll ever get around to actually doing it. I'm waiting to get paid so I can get some art supplies, and by the time that happens I don't know if I'll have time to work on it before the deadline to enter it into the art exhibit at the fair in August. 😕
Make more bookmarks.✅

I think I made only one during June. It was a nautical themed one that I made to use with To Kill a Kingdom. 😉
Paint nails more.✅ I think I did once? 😂 Oh well, at least it's something.
Catch up on TV/movies!✅ I diiiid, but now I'm behind again! 😫
Go kayaking!❌ No, I haven't had the chance yet. 😞 But I have been "hiking" a lot though!
Read outside.✅

I think I've only had time and perfect enough weather to do this like, once back in May. The weather and my schedule better hurry up and cooperate so I can do it again!
Start that giant list of books I need to read next year and organize it.✅ I started it! But now I wish I had time to finish it. 😂 Oh well, I know I have 6 more months to do that.
Keep working on driving.✅ I think I practiced driving only like once or twice in the beginning of June, and then a couple weeks ago someone needed to borrow the car I was practicing in for a week, and I haven't had time to practice since they gave it back. 😂 Hopefully I will tonight though!
Blogging:
Get better at pre-writing posts and planning ahead.✅❌ Uh, kinda? I've tried, but it definitely hasn't been working out lately.
Hopefully do more collabs.❌ Nope. 😕
Comment on other blogs more!✅❌ Kinda? I try, but I usually only comment if I can think of something to say. 😳 Is that a bad thing? Maybe I should work on it more.
Girl Online: On Tour by Zoe Sugg✅
To Kill a Kingdom by Alexandra Christo✅
Calamity by Brandon Sanderson❌
Glass Sword by Victoria Aveyard❌
Burning Midnight by Will McIntosh❌
Titanic: Voices from the Disaster by Deborah Hopkinson❌
If you don't count the few I started in May, I read one book this month! ONE. BOOK.
😩
Apparently I was hugely slumping this month, but idk I just got so busy enjoying summer and focusing on so many other things I wanted to do I kinda forgot about reading and I only had time to read before bed and by then I was just too tired and didn't feel like reading.
😔
Also I was going to do Best of the Bunch this month, but since I really read one book I don't see any point. Though, I think To Kill a Kingdom still would've won it, because it is definitely one of my favorite books now. I didn't expect to like it as much as I did. It was so fun! 😄
Finish stuff from April's Camp Nano!!!!!!!!

TRY to participate in this month's Camp Nano at some point? I might change my project, I don't know.

TRY to at least START outlining The Quiet Girl! (Whether it's for Nano or not!)

Start world building pirate series? And at least put those plot bunnies in a more organized space? (This is only if I find time though, this is SO NOT what I should be prioritizing right now! UGH why do the best ideas always come at the MOST inconvenient times!!!??? 😩)
Prioritize all my crap!!!! 😂

Think about birthday gifts to put in a package for my friend so I can mail it to her when she goes back to college and start putting it together!

Get ready for school

Make more bookmarks

Paint nails more

Keep practicing driving

Keep using my planner

TRY to make a disciplined time for writing, or at least a day designated to work on projects I never have time to finish.

Go on a road trip to Homer again before school maybe?

Go kayaking!

SERIOUSLY start getting to bed earlier!

TRY to be more aware of my sugar intake again, cuz I know I'm terrible. 😞

Keep working on that TBR for next year.

Try not to fall too behind on TV shows?

Go to my friend's wedding (and try not to freak out that I feel like I'm still mentally in middle school and I'm going to die alone just because I'm not getting married fresh out of high school like

pretty much

literally EVERYBODY else lately what the heck?! 😨)
Do a collab?

Do a planner post!

I really don't know what else to do this is awkward. 😳
Wow, that's a lot of goals. 😰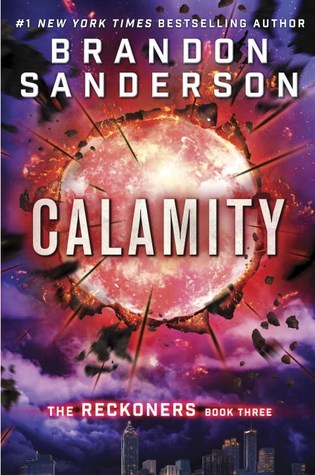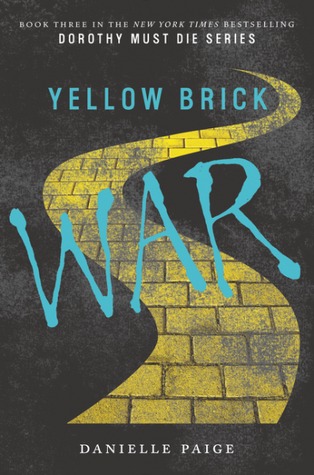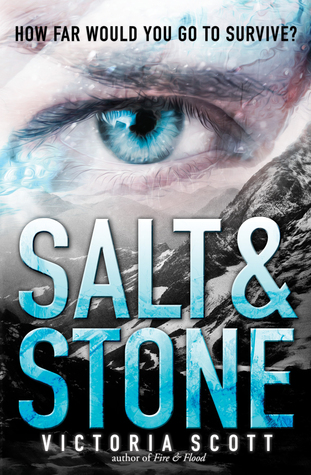 Man, I really need to get my butt in gear this month and READ! I have SO much to catch up on before I go back to class! 😱
Is it just me? Or was June just the month of laziness? 😂 I've read posts form other bloggers that I follow that have been struggling with reading slumps and tiredness this past month too, so at least I'm not alone! Plus, this first week of July has been like almost 80 degrees ALL week. 😱What? For Alaska, that's HOT!
I was dying! And we went to a community picnic for the 4th of July and we had to stand in the hot sun for an hour. I got sunburned and really dehydrated, and when we finally got up to where the food was, there was like nothing left! Not fun.
😓
But enough about my problems. 😂 How was your June? Did you have a good Fourth of July? What are your goals for this month?
Bye! ♡
Follow
All credit goes to the authors of the images.
<a href="http://www.freepik.com/free-vector/winter-background-design_994864.htm">Designed by Freepik</a>
<a href="http://www.freepik.com/free-vector/soft-background-with-a-cute-blue-watercolor-stain_1064674.htm">Designed by Freepik</a>
https://www.goodreads.com/
Hello July Graphic:
https://www.pinterest.com/pin/ARtVnZ1zSA5qcAO7JmvlmePfu8d9x9xmlRXISmAHcP-B6Id1dEcNa_0/