Hey everyone! Today I am here with another Top Ten Tuesday hosted by That Artsy Reader Girl, and this week I am sharing my Summer TBR with you guys!☀️
😎
The first four books on this list I'm currently reading, and the rest are ones I'm hoping to get to in July and August.😊
So far I'm 32% through this, and I'm liking it so far. Although I haven't felt like the real story has gotten started yet, but I hope things will start happening soon.
I'm only 25% through this one. This is totally the kind of book I could read in a day if I tried, but the only time I've had to read is before bed, and I've
been starting too late and

been too tired to read much of it anyway. Also I keep getting distracted because it makes me daydream about a fiction series set on the Titanic that I read years ago that I REALLY loved, (Unsinkable by Gordon Korman, you should check it out, it was amazing!) and also My Heart Will Go On kept popping into my head, so I could only read so much before I gave up on trying to concentrate. 😂 But, I am enjoying it, even though it's nonfiction. And yes, I'm reading nonfiction by choice. 😜 But it's an easy middle grade level nonfiction that's only 289 pages and it's on a topic I'm really interested in.
I'm buddy reading this with Amy @ The Little Book Nerds in The Corner, but I've only read the first 7 chapters and stopped because Amy has been too busy and has been fighting a reading slump lately, so she hasn't started yet and I'm waiting for her to catch up. 😂
Oh well, I've liked what I've read so far. (Obviously, it's one of my favorite series! 😜)
I'm only 12% through this one so far, but it's a bigger book, and I've only been reading it before bed like pretty much all of my other books. 😂
With what I've read so far it's really reminding me of Mockingjay, and in Red Queen
I liked the elements that reminded me of The Hunger Games because it made me nostalgic, but now I'm worried that I I'll end up not liking this series anymore because of everyone else's opinions about it being too generic that I've been hearing everywhere. It's so frustrating because I'm trying so hard to form my own opinions but I keep getting influenced by everybody else's thoughts and it's kind of starting to ruin it for me and it's so sad and annoying! 😩
I'm currently 31% through this, which is a lot better than I can say for my other books. 😂But the other day we went on a little road trip again for a day and got stuck behind a construction zone and so I was able to read 77 pages of it in the car!
I'm surprised I'm liking it a little more than I expected so far. I like the world building and the Pirates of the Caribbean vibes I'm getting from it. 😊 And I find Elian's chapters really fun and interesting more than Lira's so far. She's so creepy and hard to like. But I also like the little subtle details in there that remind me of the Disney version, like how Lira is a redhead and her mother is this creepy hybrid of King Triton and Ursula. Oh, and the Págese remind me a little of the Winterians from Snow Like Ashes and I love it! I'm really curious at how it's going to end. And does anyone know if this is going to be a series? Cuz it would probably make a great series. 😂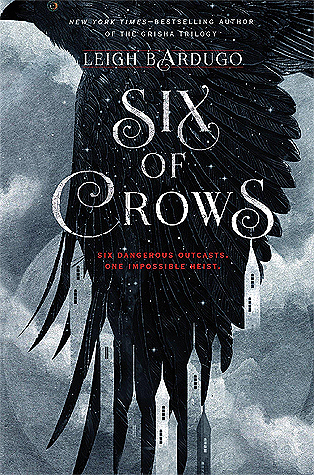 Yes. I know. I haven't read this series yet. I actually have never read anything by Leigh Bardugo. I know, I should be ashamed of myself. 😂 But last Christmas my friend got me a copy of it (the awesome hardcover with the black stained pages!) and I realized that I couldn't let it sit on my unread shelf for up to four years like all of my other newer books. Six months is enough. 😂 So that same friend and I decided to long distance buddy read it together hopefully in July while she is living in the lower 48 to get ready to go back to college. So hopefully by this time next month I will FINALLY understand what all the hype is about!
I'm sure I'm not going to like this, but I got a copy of it a couple of years ago I think before the Netflix show came out and everybody started really hating on it, and I've made a vow to at least try to get through every book I already own, (which really isn't that much now) and I'm sticking to it no matter what! 😂
I got this a couple years ago hoping it would help me get over my Gallagher Girls emotional hangover and never got around to reading it. Here's hoping I'll still like it. 😂
I read the first book of this duology a couple of years ago and it was really cute. I hope they will wrap up some loose ends that the first one left and that I'll actually be able to remember what they were. 😂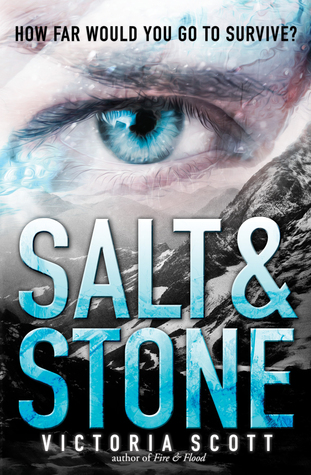 This duology looks really interesting, and they didn't look too long, so I was going to try and challenge myself to read them both in one day in July hopefully when I had time. But I just realized that if I do that it'll mean I'll have to read 640 pages in one sitting. 😨 I don't think I've been able to read more than 200 in a day. 😂 I may have to rethink this?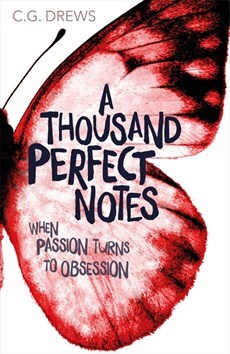 And of course THIS ONE! I'm STILL waiting on my pre-order, but I'm really excited to finally read it in July. I've LOVED the author's, (Cait's) blog, Paper Fury, so much and I am so inspired and encouraged by it and her and I'm just so excited to be able to finally have her book in my hands and be able to read it because I know she's been working so hard on it and you should totally go follow her because she's just so fun and real and awesome!
😊😊😊
So that was it for this Top Ten Tuesday! What did you think? 😊 What are some books on your summer TBR? What did you think of Six of Crows, The Red Queen Series, To Kill a Kingdom, or A Thousand Perfect notes? Yell your opinions at me! Or...maybe just type them normally cuz yelling can be rude. 😂
This weekend I won't have internet because I'll be busy out camping, but I will have pre-written a new post and I will schedule it for Saturday so you won't be missing out! 😜
Well that's all for now, bye! ♡
All credit goes to the authors of the images.
<a href="http://www.freepik.com/free-vector/winter-background-design_994864.htm">Designed by Freepik</a>
<a href="http://www.freepik.com/free-vector/soft-background-with-a-cute-blue-watercolor-stain_1064674.htm">Designed by Freepik</a>
https://www.canva.com/
Book Covers:
https://www.goodreads.com/
That Artsy Reader Girl's Blog:
http://www.thatartsyreadergirl.com/