Hello fellow book nerds! 😊 Well May flew right on by, didn't it? Everything is finally so nice and green here and it's been so warm and sunny! 🔆 We had a barbecue yesterday and I was able to sit on the hammock while they cooked and read and eat lots of ice cream for dessert! 😋🍦
I don't feel like I accomplished all that much last month, but let's get on with it and see how I did!
Writing:
Finish up details with FOCUS Haha Nope.❌
Start thinking about what to do for July Camp Nano? Kinda. I think I know what I want to do.✅
Plot The Quiet Girl more Kinda? But not really.❌
Keep world building fantasy series Not really. 😔❌
Start outlining fantasy series? Haha...I am no where NEAR ready to do that. ❌😂
Work more on April Camp Nano's project. Nope. 😔❌
Make a weekly writing schedule for myself and stick to it. No. Man, what was I DOING this month? Cuz apparently I wasn't accomplishing anything. 😂❌
Make monthly writing goals for myself and learn to prioritize. Ha. Ha. Ha. 😑❌
Set up notebook for pirate series? I told my friend recently that procrastination should be an Olympic sport because it would be the only thing I would be good at.

❌

😂

Write letters to my friends. Well at least I did SOMETHING! 😂✅
Life:
Figure out a Mother's Day gift. All I got her was flowers and a card, which is kind of lame I know, but I really couldn't think of anything else. We got to go on a little road trip to the wildlife conservation center though, which my mom really liked. And I got her a really good personalized gift for her birthday in March so I feel like that kind of made up for it maybe. ✅😂
Decide on a art project for the fair. Ugh, no. But I've been thinking about it. ❌

Practice piano. Ugh, maybe I should just give up on this? I really don't know if I can make time, and every time I have time, I end up doing something else. ❌😔

Practice making bookmarks. Nope. Didn't have time. Although I don't know why, because I can't remember what I spent most of my time doing all month. ❌
Paint nails more often. I did once! ✅😄
Bullet journal again and finish the pages I started! Ugh, nope. ❌😞

Practice driving more. I DID! I DROVE ALL THE WAY TO THE GROCERY STORE, PARKED, (on the side where there was less people but still) BOUGHT ICE CREAM, AND CAME HOME WITHOUT KILLING ANYONE! I ACTUALLY FEEL LIKE AN ADULT NOW GUYS! ✅😱

Decorate planner more and use it more efficiently. Well, my stickers that I ordered didn't come until this week, so technically I didn't start doing this until June, but I'm checking it off anyway. ✅😂
Catch up on shows/movies I want to see. UGH I'm so behiiiind! I STILL can't bring myself to watch the last three episodes of OUAT because I don't want it to end! 😩 And also I've been busy trying to blog/read/do everything else that I hadn't had time to watch TV. ❌
Make a giant list of all the popular books I need to read and series I need to finish so I can make a rough draft of books I should try to read next year? Haha. Yeah, I haven't had time to do this cuz it will literally take me a whole week probably cuz my Goodreads TBR has like 1,800 books on it, but I still REALLY want to start on this! ❌

Go on road trips around the state again this summer. We went on our Memorial Day Weekend trip and it was really fun! (Although stressful at one point. Introverts running on zero sleep and an even less amount of experience dealing with children should NOT be forced hang around 10 year olds with no concept of personal space is all I'm saying.) ✅😕
Go hiking and kayaking again! ✅I've been hiking a little bit, if you call walking around a lake hiking...which I do. 😂 But I haven't been kayaking..yet. Hopefully soon! ✅❌
Go camping? Not yet, but we will at the end of the month. ❌
Read outside again! I think I did once near the end? I can't remember. It might've been already June, but our weather's finally nice, so I'm glad I finally can! 😊✅
Hopefully get a job at the fairgrounds since the bookstore job didn't work out.Yeah, I haven't heard anything about it.

❌

😕

Get a couple of my real life friends to buddy read something with me? Well my friend I lent Red Queen to in hopes that I could get her to read Glass Sword with me didn't like it as much as I did. She thought the writing wasn't that good and that it was too generic like everybody else. Big surprise. 😒 So I guess I'm reading it by myself then, but it was mostly because she only has a couple of weeks left before she leaves for the rest of the summer to work as a camp counselor so she doesn't have a lot of time to read. Oh well. 😞
BUT in July I'm planning on buddy reading Six of Crows with my other friend! I KNOW. I haven't read Six of Crows either! Shocker! 😂 But neither has she! So hopefully that will work out. 😊
AND this month I'm FINALLY going to read Calamity by Brandon Sanderson with my blogger friend Amy, from The Little Book Nerds in the Corner! If I can only HURRY UP and finish my last book for May that I haven't had time to finish already so I'll have time to start my June books! Amy, if you're reading this, I'm sorry that I'm taking so long!
Organize books I have and update my owned books shelf on Goodreads. Yeah, I didn't even try with this one. 😂
*Oh but something else I wanted to share was I got a $5 gift card to my favorite local bookstore, (the one I wanted to get a job at) and I was able to get this ADORABLE set of bookplates with it! I love them so much and I've already started using them, but I just had to share pictures of them with you!
Blogging:
Celebrate my 100th post! Check! I celebrated by sharing some bookish facts about me, which you can read here. ✅😊
Do a collab tag. Nope.❌
Do a collab discussion Nope.❌
Buddy read Calamity sometime with Amy! That got pushed to this month so almost!❌
Finish:
All American Girl✅
A Study in Charlotte✅
Girl Online: On Tour❌
Secrets of My Hollywood Life❌
The Naturals❌
The Sound✅
*Since writing this post I've finished SoMHL and The Naturals, but both after June 1st, so yeah. I guess I was kind of slumping this month. 😕
And now for a new addition; from now on in every one of my wrap up posts, I'll be linking up with The Best of the Bunch, which is a challenge where we pick a favorite out of all the books we read each month, hosted by A Cocoon of Books!
And so now, my May pick for the Best of the Bunch is...
The Naturals by Jennifer Lynn Barnes! A Study in Charlotte was a close second, but I found that one a little bit predictable whereas The Naturals had a HUGE and I mean HUGE plot twist in the end that I didn't see coming for miles! It was such a great and intriguing mystery with great writing giving you a creepy glimpse into the mind of a killer and it was really good. I gave it 4 stars, but I probably would've given it 5 stars if not for the love triangle, though.
Average Rating: 4 stars
Ugh, so there you have my accomplishments from May. I have no idea what happened this month. I guess after writing every day for 30 days straight for Camp Nano in April my brain just kinda turned to mush and all of a sudden lazy summer days were here and I just lost all motivation to do anything. 😂 Plus our crazy trip at the end of the month took up a lot of my time so it's no wonder I wasn't accomplishing much then. Oh well. Maybe this month will be better.
Writing:
Start notebook for pirate series?

Set up monthly writing goals and a schedule for my WIPs in my planner.

Try to finish up things from my April Camp Nano Project.

Keep world building my fantasy series.

Work on stuff for The Quiet Girl.

PREPARE for Camp Nano again! Ugh I am so not ready. It feels like April's camp just ended!
Life:
TRY to not stay up later than midnight and get up by 10 EVERY day even when I have nothing planned! I want to make the most of my time as much as possible before I hopefully get a job and go back to school this fall. Plus I always end up feeling so depressed and sluggish when I sleep into the afternoon like usual, so I should probably make more of an effort to get enough sleep and not be so lazy! 😜

Go camping!

Apply to my community college and sign up for classes.

Apply to more jobs.

Use my planner more efficiently.

Try to get better at prioritizing.

Bullet journal again.

Decide on an art project.

Make more bookmarks.

Paint nails more.

Catch up on TV/movies! I seriously need to get on top of this!

Go kayaking!

Read outside.

Start that giant list of books I need to read and organize it.

Keep working on driving.
Blogging:
Get better at pre-writing posts and planning ahead.

Hopefully do more collabs.

Comment on other blogs more!
Finish:
This is taking me forever to get through. I don't think I like it as much as the first one for some reason. 😕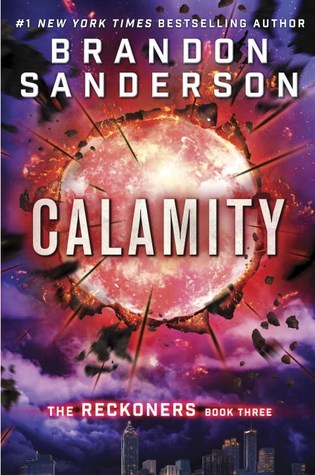 I guess I decided my June was going to be full of fantasy books. 😂 Literally all of them are fantasy except Titanic, which is nonfiction, and Burning Midnight might be sci-fi, I'm not really sure. Oh well. I'm excited to read some fantasy after having all contemporary this month. I think it's becoming a genre I really like. 😉
Did anyone fail as hard as I did at their May goals? Or did you get a lot accomplished? What were the best books you read last month? What books are you going to read in June? Let me know!
Thanks so much for reading and I'll see you Saturday! Bye! ♡
All credit goes to the authors of the images.
<a href="http://www.freepik.com/free-vector/winter-background-design_994864.htm">Designed by Freepik</a>
<a href="http://www.freepik.com/free-vector/soft-background-with-a-cute-blue-watercolor-stain_1064674.htm">Designed by Freepik</a>
https://www.goodreads.com/
Hello June Graphic:
https://www.pinterest.com/pin/AZ87Ftoy7USpYubAbtMbBbr5rlsSQU41ZQZ9PAuox5ho_gXvEvEo1LQ/
Gif:
https://www.pinterest.com/pin/540783867734203180/