Hey Book Bloggians! Today I am doing the second part of the Down The TBR Hole Tag created by Lia @ Lost in a Story!
This is how it works!
Go to your Goodreads to-read shelf.

Order on ascending date added.

Take the first 5 (or 10 (or even more!) if you

'

re feeling adventurous) books. Of course, if you do this weekly, you start where you left off the last time.

Read the synopses

of the books

Decide: keep it

or should it go?
Okay, so now that you know how it works, let's get into it! 😊
Keep. This is one of the few non fictions that interest me and I have a copy of it already.
Keep. This is the sequel to a book I read a few years ago and I really liked it so I'm planning to finally read it soon since I have a copy.
Keep. I have a copy and the little OCD part of my brain just really wants to finish the whole series because I've come this far so why not? Though I know people think this series is trashy apparently and the last two books weren't as good, I'm still going to read them anyway. Plus the covers are too pretty to be ignored. 😂
Keep. Though the blurb sounds intriguing, I wasn't too sure I still wanted to read this one since the cover is kind of boring and I'm not sure if I'll like this kind of sci-fi, but I already have a copy of it and it's really short, so I might as well give it a shot.
Keep. For now. I didn't like the first book so much, but it was mostly the whole first half when they were introducing characters and establishing the love triangle that annoyed me. Once things started happening in the second half it got better, and it ended on a cliff hanger, so I am interested, but still a little apprehensive.
Keep. This looks so good! It's about a teenage aspiring writer dealing with grief, and I really want to read it someday, but I need to get a copy somehow.
Keep. This is another sci-fi I'm a little hesitant about, but I have a copy, so I'll keep it.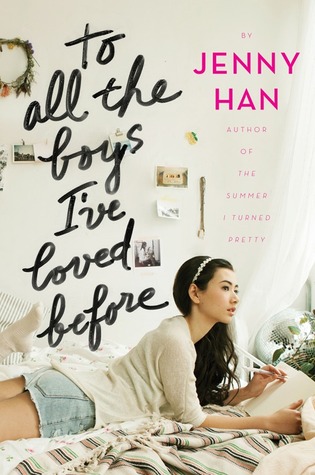 Keep. I'm also a little apprehensive about this one, but EVERYONE seems to love it, and my friend has recommended it so many times, and I heard the movie is coming out soon, so I finally gave in and got a copy and I'm planning to read it this fall maybe.
Keep. I don't know why, but I've always found the Titanic to be an interesting topic.
Delete. I've heard this series is good, and I like characters with powers, but something tells me I would've enjoyed it more if I got around to reading it when I was younger, and I don't think I'll really get around to reading it anyway.
Well that was part 2 of The Down The TBR Hole! I know I should probably make more of an effort than deleting only one book per post, but I swear when we get further in past the books that I don't already own, I'll be able to think more critically! 😂 At least I'm making some progress, right?
Well I hope you enjoyed reading!
What books that are on your TBR are you most excited to read? What are some that you don't think you are as interested in anymore?
I'll see you back here on Tuesday! Bye! ♡
Follow
All credit goes to the authors of the images.
<a href="http://www.freepik.com/free-vector/winter-background-design_994864.htm">Designed by Freepik</a>
<a href="http://www.freepik.com/free-vector/soft-background-with-a-cute-blue-watercolor-stain_1064674.htm">Designed by Freepik</a>
https://www.canva.com/
<a href="https://www.freepik.com/free-vector/books-seamless-pattern_1539033.htm">Designed by Freepik</a>
Book Covers:
https://www.goodreads.com/