Hey Book Nerds! I am linking up with That Artsy Reader Girl's Top Ten Tuesday to show you some of my favorite quotes from books I've read! So let's go! 😊
Life in Motion by Misty Copeland.
I remembered Paloma Herrera, dancing her pas de deux, in Don Quixote, At the conclusion of the ballet, she didn't take her partner's hand, Fierce and independent, she stood apart and balanced on her own. I knew that's what I would have to do now, recover, hold my head up high, and balance on my own.
I took off one of the beautiful earrings that Maxon had given me, then the other...And then - because, if I was truly going to do this, I wanted to give everything - I reached behind my neck and unclasped my songbird necklace, the one my dad had given me...
"Go, faithful subject, and pay your debt to the king."
If he wanted to play a game with my character, then I was prepared to answer in turn.
This is my favorite scene in the whole series. I've heard a lot of people think America is annoying and not a very strong character, but I don't agree. Just read this scene, it proves that she is strong.
Firefight by Brandon Sanderson.
I needed to say something. Something romantic! Something to sweep her off her feet.
"You're like a potato!"
We are water, the same

; t

he river and the bay.
I loved how this shows the love between Rio and her sister.
Snow Like Ashes by Sara Raasch.
Someday we will be more than just words in the dark.
Even the strongest blizzard starts with a single snowflake.
UGH I LOVE THIS SERIES SO MUCH! There are so many great moments! 😍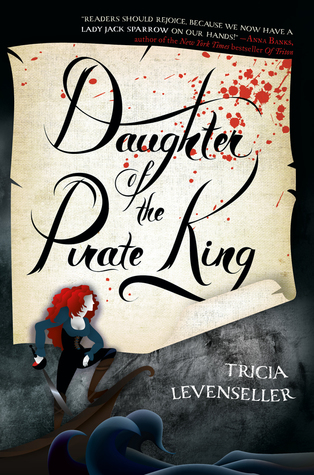 Daughter of the Pirate King by Tricia Levenseller.
Oh, the ridiculous things one has to do when one is a pirate.
I gave this squid your face.
"To interrogate a woman, you have to think like a woman," Draxen says.
"Which is strangely effortless for you." I say.
Literally all of these are sassy quotes from Alosa. I LOVE HER SO MUCH! 😂
Uprising by Margaret Peterson Haddix.
God made me, too. And He made me to fight.
Comari di triangle, Bella thought. They were only words, but they warmed her heart.
We will not be stupid girls. We will not be powerless girls. We will not be useless girls.
The last one was my favorite quote out of all of the books I've read last year! It's just so strong and important and you just need to read the book to see the full extend of it's meaning. This was one of my favorite books, EVER!
What are some of YOUR favorite book quotes? Have you ever done Top Ten Tuesday? Have you read any of the books I mentioned? You should!
UPRISING IS AMAZING! AND DOTPK AND SNOW LIKE ASHED AHHHH!!!!! 😄😄😂
All credit goes to the authors of the images.
<a href="http://www.freepik.com/free-vector/winter-background-design_994864.htm">Designed by Freepik</a>
<a href="http://www.freepik.com/free-vector/soft-background-with-a-cute-blue-watercolor-stain_1064674.htm">Designed by Freepik</a>
http://www.thatartsyreadergirl.com/top-ten-tuesday/
Book Covers:
https://www.goodreads.com/