Hey guys! Today I'm linking up with That Artsy Reader Girl's Top Ten Tuesday prompt: Books That Have Been On My TBR The Longest and I STILL Haven't Read! 😱
Here's a list of ten books that have been on my TBR for at least a couple years or so. I know realistically there are some that I have had for about five years, but my Goodreads has like more than a 1,000 books on it and it would take forever to go through all of them more accurately, so this is just a start. 😂
I don't even remember where I first heard of this book, but it looks really good and I'm planning on finally reading it this year!
I heard a lot of my friends talking a lot about this one when it first came out, and one of my close friends read it and said it was really good, and here it is like four years later or something and I still haven't read it.
😩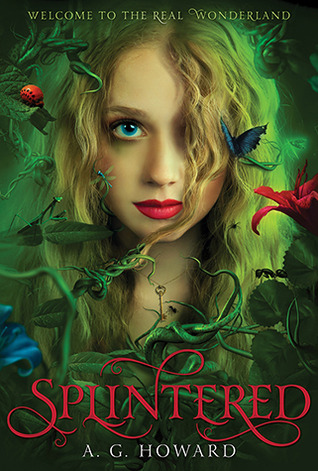 I don't even know when this first got on my radar either, but it was published in 2013, and it's an Alice in Wonderland Retelling and Hailey in Bookland likes it, so hopefully I will too.
This was published 2011! 😱 And have I read it? No. I thought it might be too creepy or romancy for me, but my friend really liked it and said it wasn't, so I trust her opinion. I swear I will get to it someday!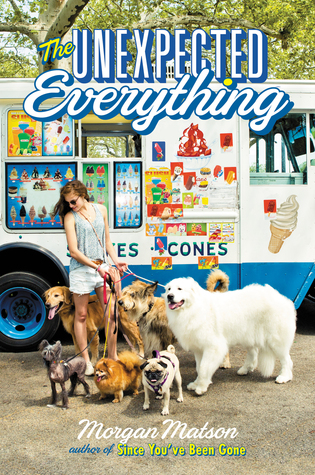 I've never read a Morgan Matson book, unless you count Broken Hearts, Fences and Other Things to Mend, but everyone seems to like them but I STILL haven't gotten around to it!
I don't even know where this one came from, but as soon as I heard about it I put it on my TBR 'cuz it looks awesome! I haven't read it yet because I keep trying to win every giveaway for it on Goodreads I can find, but I never do. Maybe I should just see if my library has it.
I think I saw this one in a magazine somewhere a few years ago, and I've heard good things about this author, so I'm planning on getting to it this year.
This one looks really cool, but again I have no idea where I first heard about it.
I think my friend read this in middle school, and I thought it sounded good but I was too busy reading other things. I always planned on reading it, but here it is years later and I still haven't. I actually own a copy of it though, and I'm still going to read it! ...Even though I've most likely grown out of it by now. 😳
This is another one my friend read a looooong time ago that she liked and made me want to read but I never did. Hopefully whenever I try it I'll still like it?
What books have you had on your TBR for forever? Is there any childhood books you missed out on like me? I want to know! 😄
Also, do you want to have the chance to win some free books or a $25 gift card to Erin Condren? You still have 6 days to enter my giveaway!
See you on Saturday! Bye!
♡
Follow
All credit goes to the authors of the images.
<a href="http://www.freepik.com/free-vector/winter-background-design_994864.htm">Designed by Freepik</a>
<a href="http://www.freepik.com/free-vector/soft-background-with-a-cute-blue-watercolor-stain_1064674.htm">Designed by Freepik</a>
http://www.thatartsyreadergirl.com/top-ten-tuesday/
Book Covers:
https://www.goodreads.com/