Hey guys! What's up? Today I am going to link up with The Perpetual Page Turner to do their 2017 End of Year Book Survey! I'm not going to answer all the questions, because there's a lot, but anyway, here are my answers!
Number Of Books You Read:

40


Number of Re-Reads:

0


Genre You Read The Most From: Contemporary. (This was so hard to figure out! There are so many sub-genres of genres that I didn't even know were genres and I just get soooo confused! 😩)
Best Book You Read In 2017?
This was totally the best book I read this year! It was so heartbreaking but amazing and inspiring and I LOVED it!
Book You Were Excited About & Thought You Were Going To Love More But Didn't?
I've that people really enjoyed this series, but I sadly couldn't get into it. For a book about time travel, not much happened at all. I expected there to be so much more action, and the romance just didn't make any sense to me and I just didn't enjoy it. 😕
Most surprising (in a good way or bad way) book you read?

This one! It doesn't look like much, so I expected it to just be kind of meh, but instead it blew me away! This book really packs a punch. It has such a great message and I'm sooooo glad I read it because it has become one of my favorite books, but I think I've talked about it enough lately. 😂
Book You "Pushed" The Most People To Read (And They Did)?

I don't really recommend a lot of books to people, because I don't feel like I know a lot of people that like reading as much as I do, and if they do, I usually haven't read any books that I know they would like, but I feel like these two I've been talking about a lot recently. I have no way of knowing if they actually read them because of me, though. I doubt they did. I don't have a lot of extreme bookworm friends. And you know, life gets in the way.
Best series you started in 2017? Best Sequel of 2017? Best Series Ender of 2017?

Best series I started:
Best sequel:


Best Series Ender:

I really didn't like this book so much, but I didn't read many series finales this year, and this was the best one out of the ones I did read.
Best book from a genre you don't typically read/was out of your comfort zone?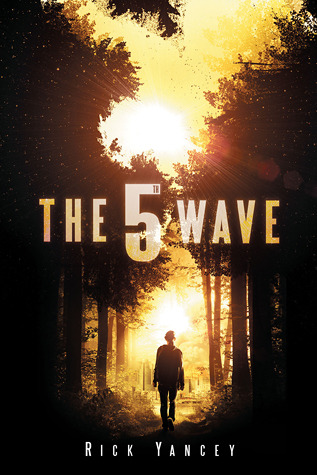 I don't read much sci-fi, but I'm open to it. I gave this one a try, but I didn't like how dark it was. It just had a really negative vibe and the child soldier parts just disturbed me too much and I just don't like reading really dark stuff like that, so sadly I had to DNF it about halfway through.
Most memorable character of 2017?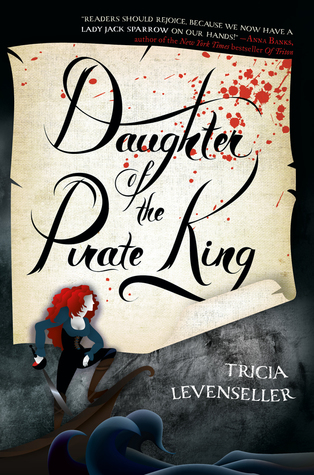 I love Jane's character development in Uprising, and I love how strong and independent she became. And Alosa from Daughter of the Pirate King is hilarious! I love her sass and sarcasm and I love how kick butt she is and yet she's still a girly girl who loves clothes and cleanliness. 😂
Most beautifully written book read in 2017?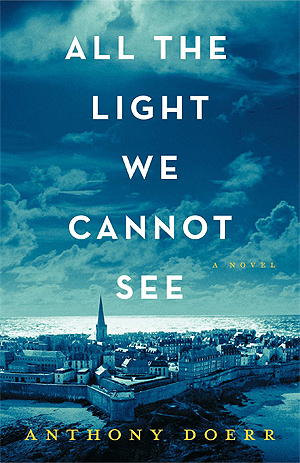 I loved the vivid and beautiful descriptions in this book! I love everything about the way it was written! I love the time jumps and the little details and how everything pieces together. This is a book that is definitely worth reading.
Most Thought-Provoking/ Life-Changing Book of 2017?
This book is amazing! I feel like I've talked about it so much lately so I'll stop repeating myself but trust me, YOU SHOULD READ THIS BOOK.
Book you can't believe you waited UNTIL 2017 to finally read?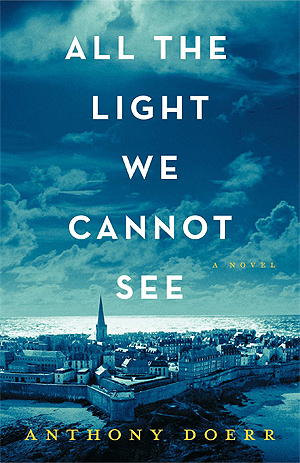 Pretty much all of these. 😂
Favorite Passage/Quote From A Book You Read In 2017?

"We will not be stupid girls. We will not be powerless girls. We will not be useless girls." from Uprising. This quote is so powerful and touching and now every time I read it I want to cry. I highly recommend you read the book to know why. 😉
Shortest & Longest Book You Read In 2017?
Shortest: (201)
Longest: (576 pages)
Favorite Non-Romantic Relationship Of The Year
Bella and Yetta and Jane! (Yes, I know my grammar is bad, but it's a direct reference to the book. 😉)
Favorite Book You Read in 2017 From An Author You've Read Previously
I was so surprised at how different this book felt from Haddix's other books. All her books are middle grade, (at least a majority of them are) but this one didn't really feel like it. For one thing, the characters are a little older, (they're like 15 in the beginning and 17 in the end) and honestly I think anyone at any age can and should read it! It's innocent and simple enough that kids a little younger can understand it, but I actually am glad I read it at this point in my life for the first time because if I read it when I was 12, I'm not sure I would've been able to appreciate it as much.
Best 2017 debut you read?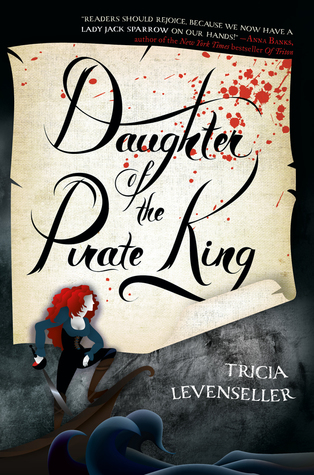 Okay this is the only 2017 release that I read, but it was still awesome!
Book That Put A Smile On Your Face/Was The Most FUN To Read?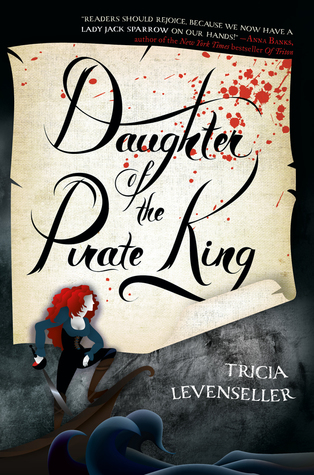 This book was so fun to read and Alosa really made me laugh. I love her banter with Riden and her sassy quips and wit and I can't wait for the sequel!
Book That Made You Cry Or Nearly Cry in 2017?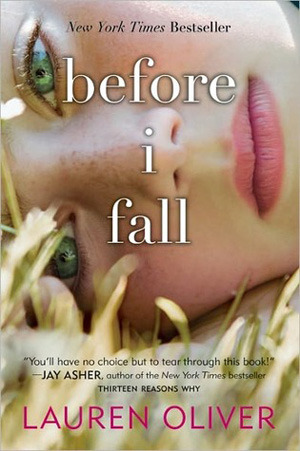 I think it would take too long to explain why.

😂
Hidden Gem Of The Year?
Book That Crushed Your Soul?

Uprising also made me cry, but it was also very empowering and inspiring. This one just felt a little more tragic because of the way it ended so suddenly I think.
Most Unique Book You Read In 2017?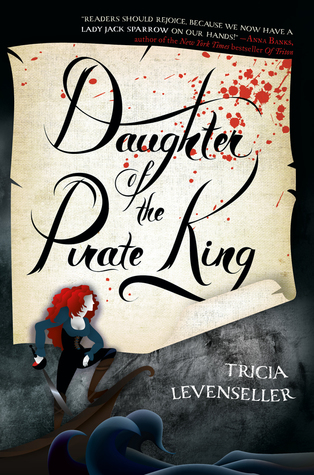 I picked this one because I don't think I've ever read a book about pirates before, (unless it had something to do with peter pan) and I've heard there aren't many YA pirate books, so I hope after this series we will start to get more!
New favorite book blog you discovered in 2017?
Paper Fury!!!!!!!!!!!!!!
I LOVE Cait's sense of humor and her relatable posts! And her photos and her whole blog setup is gorgeous! She's SUCH an inspiration to me! 😊
Best discussion/non-review post you had on your blog?
This one. I thought it was pretty unique, and I would like to do it more often in the future...but with better quality. 😂 I would definitely love to practice more.
Best event that you participated in (author signings, festivals, virtual events, memes, etc.)?
Kellyn's blog tour and Cait and Sky's Beautiful People link up!
Most challenging thing about blogging or your reading life this year?
Just trying to figure everything out. This was my first year blogging, and everything was basically a trial run. I learned a lot, but I know I need to make it a priority this year to plan my posts ahead and stay consistent, and I also need to figure out how networking works, because I still have no idea.

😂
Most Popular Post This Year On Your Blog (whether it be by comments or views)?
My Book Club Announcement/Info Post. It doesn't have any comments, but it was on the top of my Popular Posts list, so I assume it's because of views? (I hope)
Post You Wished Got A Little More Love?
Uh, really all of them? But I just started out this year so I haven't expected much.



Best bookish discover (book related sites, book stores, etc.)?
I have a 50 page LOOOOONG wish list on Etsy of bookmarks, bookish candles, bookish soap, bookish jewelry, bookish mugs, you name it. I've become just a liiiittle bit obsessed. 😜
Did you complete any reading challenges or goals that you had set for yourself at the beginning of this year?
I completed my Goodreads goal of 40 books! 😄 Which was pretty impressive for me I think considering it was all crammed in the last half of the year. 😂 This year I'm going for 50, and I think that'll be pretty easy if I could do that last year.
One Book You Didn't Get To In 2017 But Will Be Your Number 1 Priority in 2018?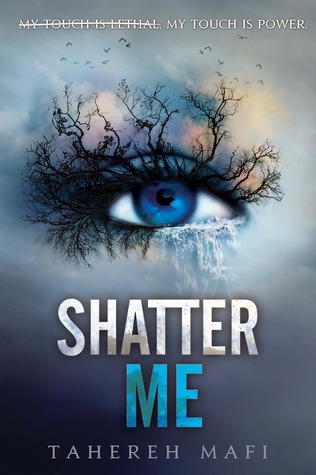 I'm basically just reading this because of peer pressure, but I planned to read it last year but I didn't get around to it, so I'll read it this month.
Book You Are Most Anticipating For 2018 (non-debut)?
Allll of these and many more that I'm planning to read this year.
2018 Debut You Are Most Anticipating?
Series Ending/A Sequel You Are Most Anticipating in 2018?
The first book did a good job of setting up for the sequel and I want MOOORE!!!

😂
One Thing You Hope To Accomplish Or Do In Your Reading/Blogging Life In 2018?
I want to read 50 books, (one at least needs to be a classic, one non-fiction, one published in 2018, and the rest back list) I want to get more disciplined in my writing, and I want to figure out how to better do this blogging thing. 😜 I KNOW I really need to stay consistent with my posting.
Have you taken this survey? Comment with your link! Do you have any exciting plans for 2018? I know I do for this week, since my 20th birthday is tomorrow! (OMG I'm two whole decades old! HOW did this happen?? 😱) But my friends and family are taking me out to dinner and a movie tonight, and tomorrow, one of my friends, my high school youth group leader and me are going to decorate books with ribbons and hide them out in public for people to find! I'm planning to write a whole post on it and take pictures, so more on that later. 😜 But I hope you all are having a happy new year and are making some great goals to accomplish your TBRs! 😊
Follow
All credit goes to the authors of the images.
<a href="http://www.freepik.com/free-vector/winter-background-design_994864.htm">Designed by Freepik</a>
<a href="http://www.freepik.com/free-vector/soft-background-with-a-cute-blue-watercolor-stain_1064674.htm">Designed by Freepik</a>
http://www.perpetualpageturner.com/2017/12/8th-annual-end-of-year-survey-2017-edition.html
The Perpetual Page Turner Blog:
http://www.perpetualpageturner.com/2017/12/8th-annual-end-of-year-survey-2017-edition.html
https://www.goodreads.com/