Hi guys! The Broke and the Bookish are back with another Top Ten Tuesday, and today the topic is the best books we have read so far this year. I picked ten of my favorite books that I read so far, and I am excited to talk about them, so here they are: 😊
This book was so fun to read, which surprised me since it's nonfiction, but I enjoyed it so much. I found myself relating to Misty more than I expected to and I loved reading about her life as a professional ballet dancer. Ten-year-old ballerina me would have loved this book too.

😜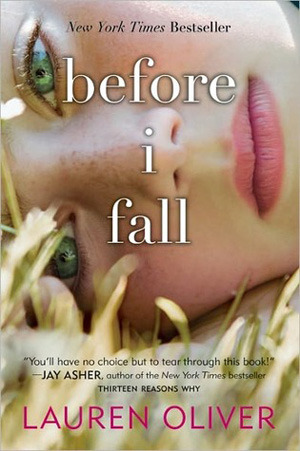 I have SO many feelings about this book I don't even know where to start. I kind of hated this book at some parts, (well actually most of the characters) but then the ending! It just ugh! 😩 It ripped my heart out and shred it into pieces! So I don't know if it's my favorite book ever, but I would be lying if I said it wasn't a good book. I mean, if a book can make you feel ANYTHING it's done it's job, right? And after I finished this book, I kind of felt like this:
I just realized I think this is the third Sadness gif I've used on this blog, and I'm not even sorry.

😂
* Also please excuse this random blue font I keep trying to change it back to black so it won't be so hard on your eyes but it won't stick for some reason! 😡
I was worried I wouldn't like this since it's been a while since I've read an Ally Carter book and I've heard that this series isn't as good as The Gallagher Girls or Heist Society, but I am glad I really did end up liking it. 😊 It's true her writing didn't seem as good as it was before, (or maybe I've become more critical since I've started blogging?) (there were some plot holes,) but I loved the diverse cast (Rosie's my favorite, she's adorable, and Noah's such an awesome dork!) and the plot twist at the end totally blew me away! 😱 I did not see that coming at all! It was so sad! Again, my heart has just been breaking a lot around here. 💔 And I'm glad I finally started this series because it made me realize how much I've missed reading Ally Carter books. She's definitely one of my favorite authors, and I'll probably continue to read anything she writes.
Another book that ripped my heart out! I just! Ahh! 😭 It was so heartfelt and it made me really emotional at some parts. I can't remember if I actually cried or not, but I definitely choked up a lot. This book was just so real and I related to Aubrey a little bit and ugh it was just such a good book. 😢
This is definitely a new favorite series. I adored the first book, though I didn't like this one quite as much as it, but I can't exactly figure out why. I thought it might have been because there wasn't as much action? But I don't think that is it, because I'm pretty sure there was about as much action as Steelheart had, but now I actually think it felt like it was lacking something because Abraham and Cody weren't in it! 😩 Well, they were, but only in the beginning, and I really hope they will come back for the finale because I need Cody's crazy back! 😂
I loved this book! It was a cute fluffy little MG steampunk fantasy and I loved the characters and the world building was so fun and intriguing and I loved the train setting and the magic system and ugh! 😩 I need to read the next book sometime soon.
This one was so good too! Meira was such a kick butt character and I loved the way the magic and the politics in it worked and there was a plot twist at the end I didn't see coming and UGH this is another one I need to make room for the sequel somehow! SO MANY BOOKS NOT ENOUGH TIME!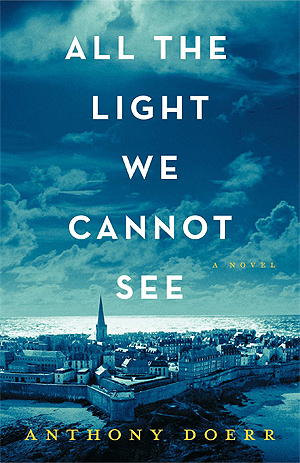 This book was so UNEXPECTEDLY GOOD I can't! 😩 I have been craving World War Two books ever since I finished it back in like, July. I was terrified of reading it because it was my first adult book (that I remember) and it was long and set in World War Two obviously and I was afraid it was going to be really graphic but it surprisingly wasn't, which I really appreciated! And just the story itself was SO GOOD OMG. And the writing! I can totally see why this won a Pulitzer.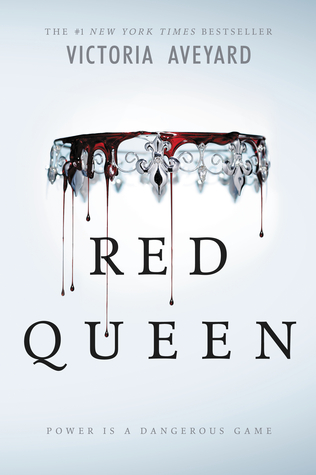 I'm so happy I liked this book because so many people do but also so many people hate it I think. Probably because it doesn't seem that original to them, which yeah, I get, but I apparently haven't read enough books yet in my lifetime because I really still appreciated it for what it was. And yes, it definitely gave me some Hunger Games vibes but I LOVED that because it made all nostalgic. (I feel old saying that because Mockingjay Part 2 only came out like a couple years ago but whatever.) It was basically kind of like fantasy Hunger Games! And it also reminded me of Steelheart, so it's kind of a blend of two of my favorite books! YES PLEASE!
I LOVE THIS SERIES SO MUCH I DON'T KNOW HOW MANY TIMES TO SAY IT! I have decided sometime soon I need to write a whole post on why you should read this series because it is honestly one of my favorites. The characters are just so fun and relateable and they get up to a bunch of shenanigans and it's just so fun and heartwarming and UGH I just don't have enough room here to talk about it! 😩
What are some of YOUR favorite books you have read this year? And what books do you have to read still before the end of the month? Would you like a whole post for me to convince you to read the Mother-Daughter Book Club Series? 😜 And this is random, but I am writing this post in a Starbucks which I recently just got addicted to (8 months ago I hated coffee, I swear I don't know what happened. 😂) and I just finished a Peppermint Mocha Frappuccino and it was SO good. 😋 So if you drink Starbucks, what's your favorite thing to get there? And also another random thought...OMG I'M TURNING 20 IN 23 DAYS I'M FREAKING OUT WHAT HAPPENED! 😱😱😱
Follow
All credit goes to the authors of the images.
<a href="http://www.freepik.com/free-vector/winter-background-design_994864.htm">Designed by Freepik</a>
<a href="http://www.freepik.com/free-vector/soft-background-with-a-cute-blue-watercolor-stain_1064674.htm">Designed by Freepik</a>
<a href="http://www.freepik.com/free-vector/independence-day-banners-with-watercolor-shapes_1121363.htm">Designed by Freepik</a>
http://www.brokeandbookish.com/p/top-ten-tuesday-other-features.html
https://www.goodreads.com/