I'm sorry this post is late again, we went on an impromptu hike because it was such a beautiful fall day and it took longer than expected, especially since we went to get ice cream and dinner and watch a movie afterwards. 😄 Luckily I got some gorgeous pictures!
But anyway, I decided it would be fun to occasionally do a nail tutorial inspired by book covers. I am definitely not a nail art guru at all, but I thought this would be a fun segment on my blog once in a while. And as I do it more often, I will definitely get better at it. So though it's not perfect, I give you without further ado: my nail art tutorial inspired by Talon by Julie Kagawa.😊
You can read my review of Talon here.
First of all: Here is the nail polish I used:
I used a gold by Sally Hansen Complete Salon Manicure. (I can't tell you the exact name of the color because I've had it for a while and the name came off 😞) and a red by Gold Coast Nail Lacquer. (it didn't have a name.) But any gold or dark red should work.
First I painted the first coat to have a base without worrying about it having to be perfect yet.
Then I put the second coat on to darken the color and make sure I didn't have any spots that were too thin and made the color look splotchy.
And finally, after I made sure the second coat was fully dry before I took a thin brush and painted little half loops starting from the bottom and going towards the top to make the scales.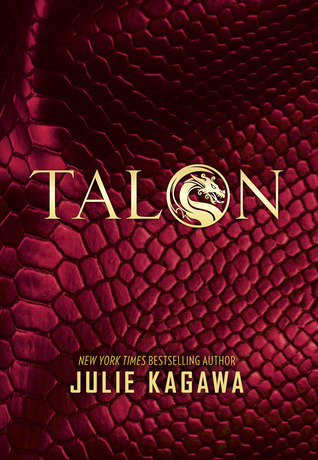 This is the finished look. As you can see, it's definitely not perfect, but I did my best. I recommend using fishnet fabric or a stencil to get it to look a little better if you don't trust your own art skills (as you can see here I probably shouldn't have trusted mine. 😜)
If you decide to go that route though, you would need to use the gold for the base and the red for the detail.

The idea at least is
to use red for the background and the gold like for the font used on the book cover.
Welp, that's it for this short and sweet post. I hope you were inspired to try your own book cover nail art experiments. If you try them, let me know how awesome (or how much of a fail) they turned out to be! Is this something you would like me to try more often on my blog? Do you like hiking in the fall? What is the best ice cream flavor? (Hint: it's chocolate! 😋)
All credit goes to the authors of the images.
Freepik/Canva:
What Do You Think?:
<a href="http://www.freepik.com/free-vector/winter-background-design_994864.htm">Designed by Freepik</a>
Links:
<a href="http://www.freepik.com/free-vector/soft-background-with-a-cute-blue-watercolor-stain_1064674.htm">Designed by Freepik</a>
Title Header:
https://www.canva.com/
<a href="http://www.freepik.com/free-vector/independence-day-banners-with-watercolor-shapes_1121363.htm">Designed by Freepik</a>
Book Cover:
https://www.goodreads.com/