UGH WHYYY is it October already?!! We'll blink and it'll be Christmas! 😱 And NanoWriMo is in only a month! 😱😱 It'll be my first official one since I've only done the camps and I am SO not ready for all of this, are you?
Anyway, here is the craziness that was September:
Writing:
Start getting ready for Nanowrimo and decide which project to work on for it. Well I did decide what story I'm going to go with. I'm going to write the Christmas themed book in my competitive dance series. It's supposed to be the fourth book in the series, but I'm breaking the rules and writing it anyway even though I've only written the first book...this is probably a bad idea…😳
Work on finishing editing F.O.C.U.S. Book 1. Ha ha. I knew that wasn't going to happen.
Work more on building Chronicles of Alexya (COA) (and start actually plotting if I decide to do it for Nano.) I did do this a little bit, if you count adding more crap that I don't necessarily need to my overpopulated Pinterest boards. 😂 But I decided not to use this for NanoWriMo so it's okay that I kinda put it aside for now.
Brainstorm more pen names. Yeah, I didn't really do this.
Bullet Journal more often. Ha…I think I started to, but I've been so busy with reading and blogging and thinking about Nano that it will probably be awhile before I add any new pages to it.
Work more on the first draft of The Quiet Girl. Ha ha...yeah this definitely didn't happen.
Edit my Snow White short story and brainstorm titles. I haven't touched it since Camp Nano in July. I did send it to a couple friends for feedback though, so when I hear from them maybe I'll finally start to tweak it a little.
Reading:
Finish:
I finished all the books I was planning to finish in September!
(Though technically I finished Broken Hearts, Fences, and Other Things to Mend on October 1st, but oh well, I'm still counting it.)
Plus, I listened to the audiobook of If You're Reading This, It's Too Late.
TBR: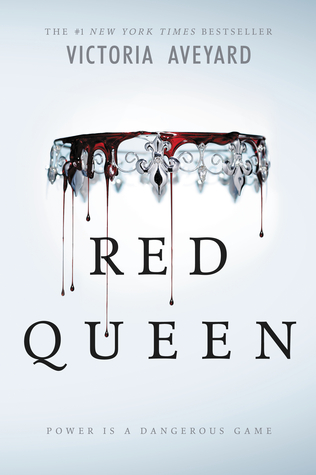 Heh heh…well the only one out of these that I got to last month was Jane Eyre, and I only read the first couple of chapters so…
Life:
GET MY DRIVER'S PERMIT! Well I DID study, and I took the test again…but I FAILED. AGAIN. For the SIXTH time! Uggghhhh.😫
Hopefully get a job at a small local bookstore I really love, or maybe the local library? Well I went to the bookstore and asked about it, and the lady there was really nice and told me what they were looking for and told me to mention what books I like to read on my cover letter, but I haven't applied yet because I'm still trying to work out how I would have transportation every day since I don't have a license…or a car for that matter. Sigh…
Maybe teach myself how to play the piano again? I learned the first verse of Let It Go from Frozen! 😄 But I was kinda embarrassed so I only practiced when I was home alone, so I didn't practice much. Also, it didn't help that every time I messed up I would hear Miss Crawly from Sing go: "Yes, that was very bad." 😂

Learn to cook some recipes I found on Pinterest. I tried a few recipes. I made brownies from scratch with peanut butter flavored hot chocolate mix, and they actually turned out pretty good! 😋

Blogging:
Practice making graphics. Yeah, I didn't really do this.
Try to comment more often. I don't really think I did very good on this either.😞
Figure out how to network more. Kind of? I did join Bloglovin', and a group on Goodreads for bloggers to share their posts, and I posted a little bit more on twitter, but I could probably do better.
Post more consistently. I'm really trying, I swear! But life keeps getting in the waaayyy…😫
Work on formatting more neatly. I hope I am? I really don't know.😆
CATCH UP ON REVIEWS!!!! I wrote a couple this month, so that's better than nothing, but I still need to watch all the movie adaptions I'm behind on.
Total pages read: 935 (not including the audiobooks)
This was the last book in the Missing Series. I started reading it when I was twelve, and I don't know if it was because I've finally grown out of it, or if I was too thrown off by having a different POV than the first seven books in the series had, but I definitely didn't enjoy this book as much as I did the rest of the series. 😞 The ending seemed a little confusing and sloppy, but I did like that the author wrapped up the series well and gave a happy ending.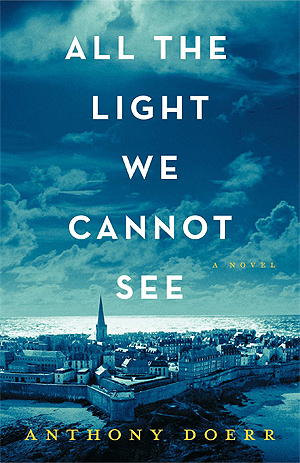 All the Light We Cannot See by Anthony Doerr
OH MY GOODNESS I did not expect to enjoy this book as much as I did! It's not the kinda book I thought I would fangirl over, but I actually had feelings, okay? 😫 It's such a great book! The descriptive writing is beautiful, and I loved the way it's broken up so it's not so intimidating to read and I love how the time jumps around and gives you little hints at how everything ties together without being too confusing. And I LOVE Marie-Laure and her family and her love of books and gaaahhhh it's just such a good book! 😄😄😄 I know I'm rambling now and I'm doing a bad job at explaining it, but it's just one of those books you have to read for yourself, ya know? GO! Go read it! It's so worth reading! I'll wait here patiently...😉
Snow Like Ashes by Sara Raasch
I LOVED this book! The world building was so fun and creative and I wish that I came up with it! I LOVE Meira's character! She's so awesome and kick-butt and I loved the battle in the end and ugh I need the rest of the series! 😄 The only thing I didn't like was I thought it dragged just a little bit somewhere in the middle, but the rest of the book made up for it. If you love fantasy, you should totally read it!
If You're Reading This, It's Too Late by Pseudonymous Bosch
I never read these books when I was little, and they looked interesting so I read the first one a few years ago. I thought it was fun and cute, so I decided to listen to the next one on audiobook, and if there was any book I could have chosen to listen to as an audiobook, I'm glad it was this one. I forgot about all the random footnotes that the author added in these books, and it was really fun hearing the narrator read them out loud, like he was getting distracted from telling the story. Also, the audiobook had a whole cast reading it, instead of just one person doing different voices, which made it so much better. If I have kids one day, I'd totally let them listen to these audiobooks.
Broken Hearts, Fences, and Other Things to Mend by Katie Finn aka Morgan Matson.
I'm surprised at how interested I was in this book towards the end. I was definitely engaged, if only because I was frustrated at the main character for not telling the truth sooner. But hey, if a book makes me feel any kind of strong emotion, including wanting to hit my head against a table, I think it's done its job. 😂 Although, the way things ended were pretty predictable, and after reading the synopsis of the other books in the series, I decided that I wasn't going to continue on with it. The first book was fun while it lasted, but it just looks like it's going to spiral down into all the kind of annoying unnecessary drama that I'm just not into.😒
Reading: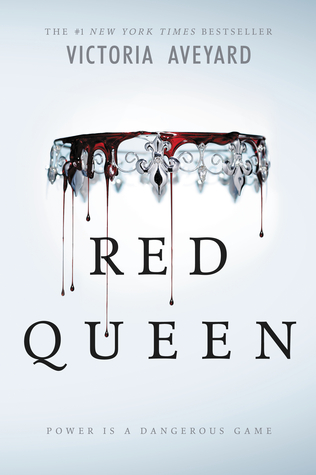 Work on Snow White Short Story.

Bullet Journal.

GET ORGANIZED AND PREP FOR NANO!!!
GET MY PERMIT ALREADY!

Hopefully get the bookstore job.

Either get a planner or make one somehow because I am going to need it.

At least learn through the chorus of Let It Go on the piano.
TRY TO COMMENT MORE OFTEN.

NETWORK MORE!

STICK TO MY POSTING SCHEDULE!! I SERIOUSLY need to do this.
Well those are my goals for October. 😊 I'm sorry for the extremely long post. I'm going to stop now because this post is like 1,500 words long now. 😜
Are you excited about October? What are your goals for this month? Do you play any instruments? Chat with me! I want to know! 😀
Follow
All credit goes to the authors of the images.
<a href="http://www.freepik.com/free-vector/winter-background-design_994864.htm">Designed by Freepik</a>
<a href="http://www.freepik.com/free-vector/soft-background-with-a-cute-blue-watercolor-stain_1064674.htm">Designed by Freepik</a>
<a href="http://www.freepik.com/free-vector/independence-day-banners-with-watercolor-shapes_1121363.htm">Designed by Freepik</a>
https://www.goodreads.com/