Hey fellow book lovers! 😊
Today I am doing The Broke and the Bookish' Top Ten Tuesday: Series I've Been Meaning to Start but Haven't…which in my case is like…pretty much all the series of ever.😂
1.

Rebel Belle Trilogy by Rachel Hawkins
I've had this first book on my shelf for like, three years now, and I still haven't gotten around to it! Ugh.
2.

The Unwanteds by Lisa McMann
This is a middle grade fantasy series that basically sounds like a magical Hunger Games. I think I first found it at my school library I was working at in 2014, but I still haven't been able to get around to the first book yet!😩
3.

The Firebird Trilogy by Claudia Gray
This series looks soooo good and I've heard sooo many good things about it and the cover is soooo pretty and I just need to get my act together and read it.
4.

The Mara Dyer Trilogy by Michelle Hodkin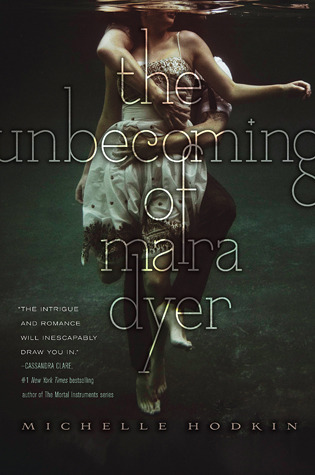 This has been on my TBR for a while, and I wasn't sure about reading it because I thought it would be too creepy for me to handle, or way too romancy as the cover sort of implies, but one of my friends read the whole series and she said it wasn't as creepy as she expected and the romance was obviously there, but in her opinion it didn't take up too much of the plot, which is nice. She also said the writing and the suspense and cliff hangers and everything was so amazing and overall she really loved it, so that makes me want to finally pick it up eventually.
5.

The Illuminae Files by Amie Kaufman and Jay Kristoff
I've heard really good this about this one too, but I'm reading The 5th Wave right now, and if this is anything like The 5th Wave, it might be years before I read it because The 5th Wave is kinda freaking me out.
6.

The Gold Seer Trilogy by Rae Carson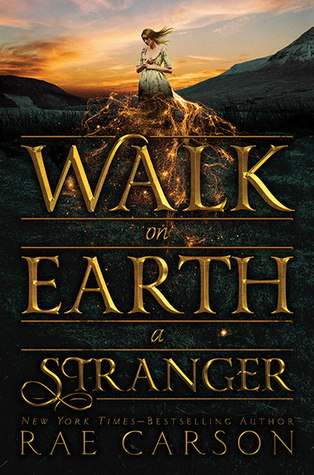 I'm a little skeptical about this one, because I usually don't really like historical fiction set in this time period this much, but the supernatural element mixed with it sounds so cool and the cover is gorgeous btw.
7.

An Ember in the Ashes by Sabaa Tahir
I know this book is popular, but I've also heard it's kinda scary, so I'm a little apprehensive that I won't like it. I'll probably get to it sometime eventually though.
8.

Passenger by Alexandra Bracken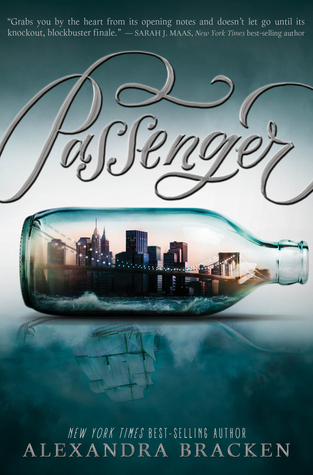 This is just one of those ones where it sounded interesting, but I ended up putting other books first. Oops. 😜
9.

The Crown's Game by Evelyn Skye
This sounds awesome but I have so many other books to read and I don't even have a copy of this yet! (Or any of these books for that matter)😩
10. Throne of Glass by Sarah J. Maas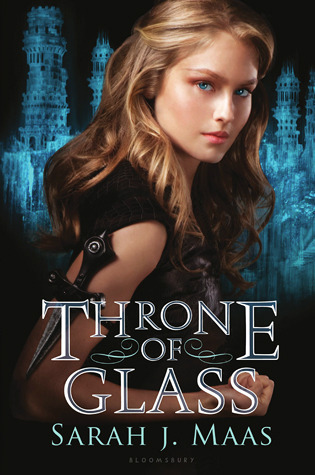 Everyone talks about Sarah J. Maas books, but honestly I really don't know if they're for me. I haven't read any yet, and I had Throne of Glass on my TBR before, but then I took it off because I really wasn't sure if I was ever going to read it, but then I decided to put it back on recently because I have over 1,000 books on my TBR now anyway so it doesn't really matter and everybody really loves Sarah J. Maas' writing, so I'm curious enough to see what all the hype is about. I figured if I am going to read any of her books though, I would much rather read this series than ACOTAR because I'm not into the whole fae stuff and I've heard it's really overly sexy and should be adult not YA and that would annoy me so much. It'll probably be a while before I can get around to any of her books though.
Well, that's it for today's Top Ten Tuesday post! I hope you enjoyed!
What series have you been planning to read forever? What series have you finished? Which of these series do you think is most important for me to read first? Let me know in the comments!
Freepik: All credit goes to the authors of the images.
what do you think?
<a href="http://www.freepik.com/free-vector/winter-background-design_994864.htm">Designed by Freepik</a>
title header:
<a href="http://www.freepik.com/free-photo/blue-background-watercolors-christmas_970786.htm">Designed by Freepik</a>
links:
<a href="http://www.freepik.com/free-vector/soft-background-with-a-cute-blue-watercolor-stain_1064674.htm">Designed by Freepik</a>
Top Ten Tuesday:
http://www.brokeandbookish.com/