Today I am doing the Summer Reads Freebie for my first Top Ten Tuesday prompt by The Broke and the Bookish!
Okay, okay, I said I wasn't going to do any more tags for a while, but technically this isn't a tag, so don't look at me like that.😳
I guess technically I'm cheating on this prompt because I think I'm supposed to recommend summery books or do something along those lines, but I just decided to talk about ten of the books I'm going to try to get to this summer.
BTW, Sorry this is a little late, I started writing this late last night because like I said, I need to get disciplined on an actual blog schedule. 😁
*All book cover images credit goes to Goodreads! (Just click on the cover of each book if you want to check out the book's Goodreads page. If the cover only shows up, click on it.)
1.

Waterfall by Lauren Kate
This is the sequel to Teardrop, a magical realism about a girl who finds out she has a connection to the people of the lost city of Atlantis. I read the first book a couple of years ago I think, and although it was a little strange, I decided to read the second book now anyway because I enjoyed it enough and the first one ended on a cliff hanger.
2.

Snow Like Ashes by Sara Raasch
Everyone has been talking about this series and I'm just now getting to it. I'm so excited to get into more fantasy and this sounds really awesome!😊
3.

A Whole New World by Liz Braswell
This is the first book in a series of Disney retellings. Yeah, you heard me right. Disney retellings.
Sign me up!😆
This one is what happens in Aladdin if Jafar got to Genie's lamp first.
4.

Jane Eyre by Charlotte Brontë
I usually would never choose this for myself to read. But for my reading challenge this year, I decided to put a classic in there, and the characters in one of my favorite series, The Mother-Daughter Book Club by Heather Vogel Frederick, really liked it, so why not? (Is it pathetic that literally the only reason I'm reading it is because fictional characters loved it?)😂
5.

Mark of the Dragonfly by Jaleigh Johnson
This is a middle grade steampunk fantasy (at least I'm pretty sure it's steampunk) that I may or may not have bought for myself mostly because of the pretty gold infused cover.
6.

Safe House by Meg Cabot
7.

Sanctuary by Meg Cabot
These two I have in a bind-up and they are book three and four of the 1-800-Where-R-You Series. It's about a girl who was struck by lightning and is suddenly able to instantly know where missing children are. I enjoyed the first two books so I'm glad I'm finally getting around to these ones.
8.

All the Light We Cannot See by Anthony Doerr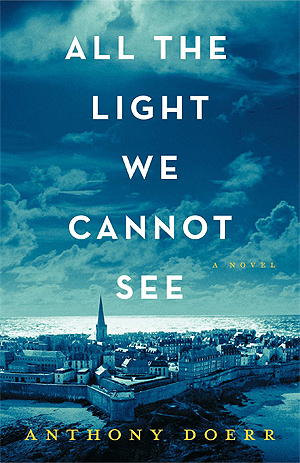 This was really popular when it first came out, and I asked for it for Christmas a couple years ago and ended up getting a signed copy of it from my aunt and uncle. 😄I mostly really want to read this now because I have a feeling that it is probably going to be turned into a movie somewhat like The Book Thief someday soon, so I want to be able to be one of the first ones to read it before that happens. Plus, I'm really sad I didn't know The Book Thief was a book when I saw the movie and I really really wish I read it first because it was so good but so sad! I may procrastinate on this one until towards the end of the summer because I have a feeling this one is going to be very sad too. Plus, I've never read adult historical fiction before so I'm pretty intimidated.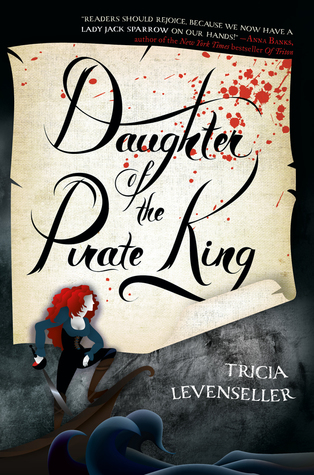 9.

Daughter of the Pirate King by Tricia Levenseller
I'm so so so so so so excited for this! The last (that we know of) POC movie is coming out this weekend and I am not ready! 😩I'm planning to read this book right after I see the movie so I can somehow stay in the pirate world a little longer, but I'm not sure I'll be able to see it this weekend but hopefully I will soon so I can start this book!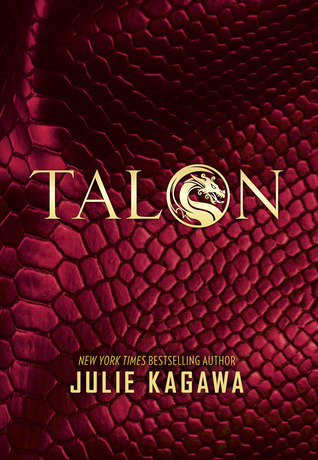 Yay for more fantasy! This one is about a brother and sister who are dragons disguised as humans. I'm not too into dragons, but that's because I haven't read many with them in it, so hopefully I'll like this book. It seemed interesting to me because the premise for it kind of reminded me of that old Disney Channel show, American Dragon: Jake Long. Does anyone else remember that show?
Also I'm mostly excited to read this book because my friend Grace (who I'm going to be rooming with this fall) and I decided to long distance buddy read it together over the summer! We are planning to read it and then both do reviews here on my blog so you will get two different opinions from the same source! We are also thinking about reading Geekerella by Ashley Poston, and whatever book Grace recommends to me because I recommended this and Geekerella to her, so we will see how much we get done this summer, but I'm excited! Are you excited? Of course you are.😂
So that's it for now! What books are you excited to read this summer?😄
If you want to participate in Top Ten Tuesday, here is the link to The Broke and the Bookish's Page:
http://www.brokeandbookish.com/p/top-ten-tuesday-other-features.html